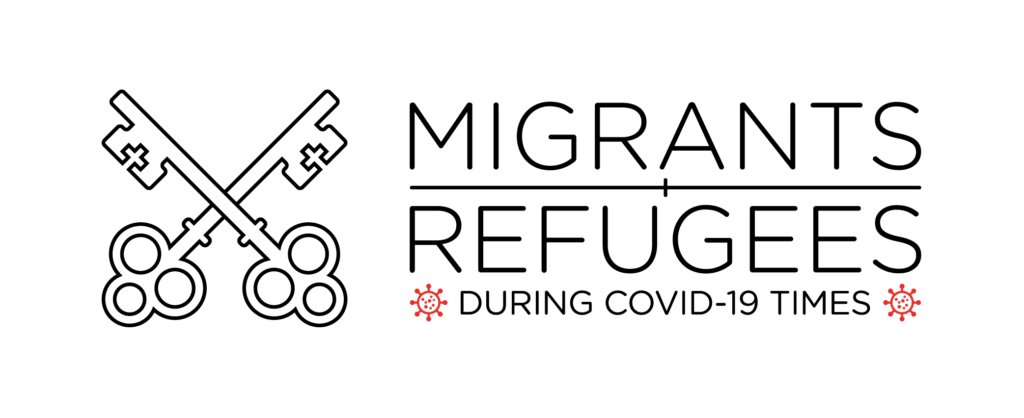 "We can only get out of this situation together, as a whole humanity"
Pope Francis
What is the current COVID-19 crisis doing to migrants, refugees, internally displaced persons and victims of human trafficking throughout the world? 
In overcrowded conditions such as refugee or IDP camps and immigration detention centres, social distancing is difficult. We should not stop assisting people who need our help and protection. Indeed, as persons who are already extremely vulnerable, they are likely to be even more harshly affected in case the virus spreads among them. 
This Migrants & Refugees Section bulletin shares innovations and good practices of different Catholic actors around the world who seek to assist displaced and vulnerable people during the COVID-19 emergency and prevent the spread of the virus amidst and beyond these groups.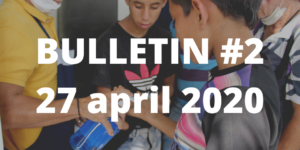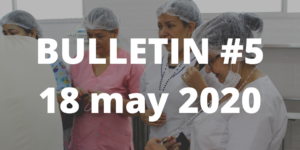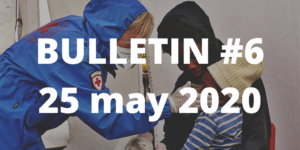 Download the PDF in English: #1, #2, #3, #4, #5, #6
Please pass this bulletin on to others, and send us news of an innovation or good practice which will give good ideas   and new hope to others!
Read also in ES – FR – IT – PT