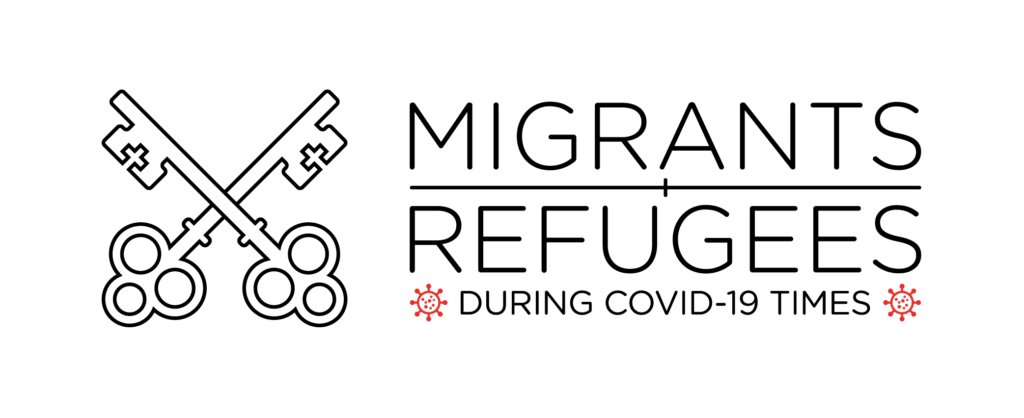 "We can only get out of this situation together, as a whole humanity"
Pope Francis
What is the current COVID-19 crisis doing to migrants, refugees, internally displaced persons and victims of human trafficking throughout the world? 
In order to better understand the impact of the crisis on these vulnerable groups, the Migrants & Refugees Section is studying the thinking and activities of different actors.
This Migrants & Refugees Section bulletin shares innovations and good practices of Catholic actors around the world who seek to assist displaced and vulnerable people during the COVID-19 emergency and prevent the spread of the virus amidst and beyond these groups.
Specifically, the analysis of good practices (GPs) of the Catholic Church in the field of pastoral care in migration, takes into account:
 

GPs on how the Church continues to assist people on the move despite COVID-19

 

GPs on how the Church is serving migrants and refugees affected by COVID-19

 

GPs on how the Church is balancing aid to local and displaced communities during COVID-19

Please pass this bulletin on to others, and send us news of an innovation or good practice, which will give good ideas and new hope to others!