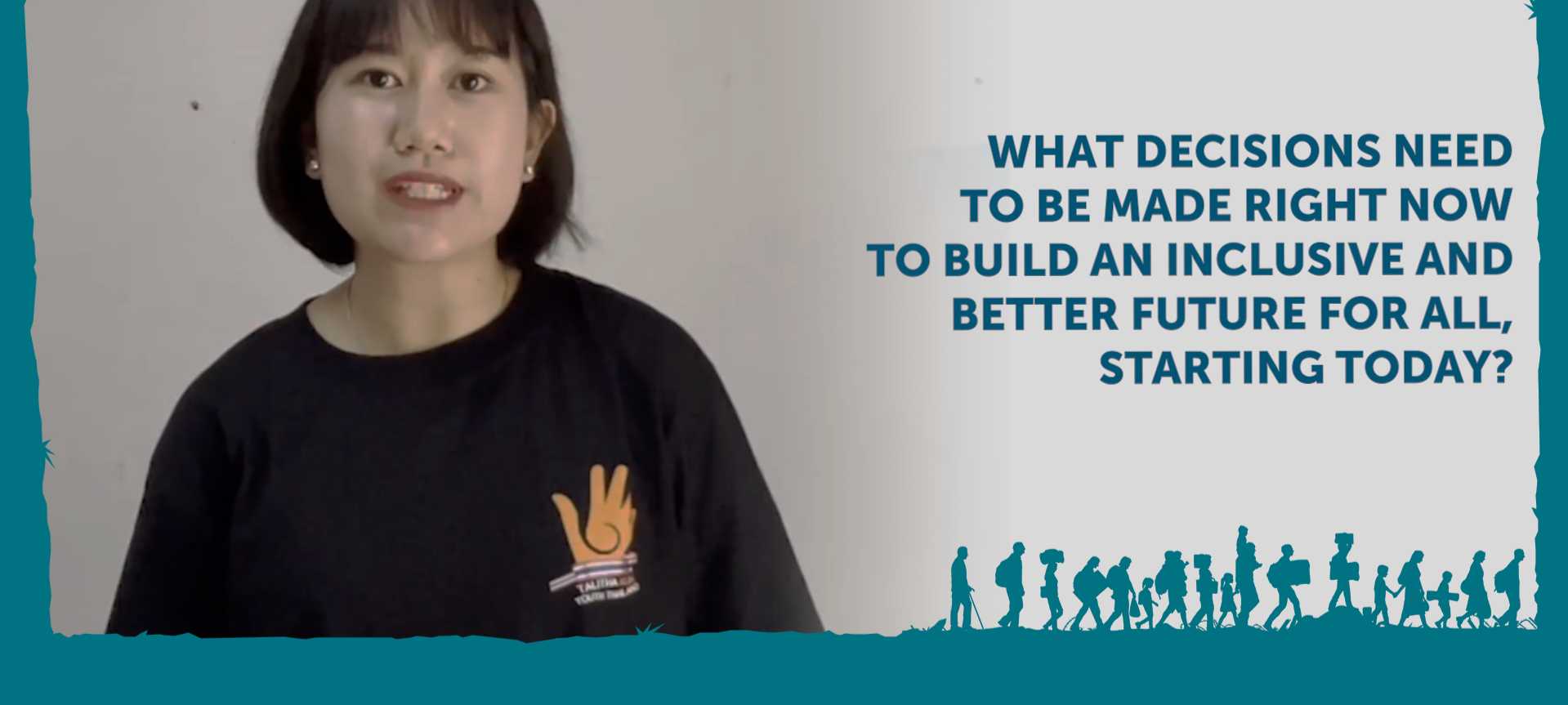 Blog, News, WDMR
20 September 2022
|
|
0 Comments
|
Building the Future with Migrants and Refugees: the future is today
Sunday 25th September is the 108th World Day of Migrants and Refugees (WDMR)!
To get ready for the event, we're publishing a new video in which Pope Francis speaks of "A future for all" – a future that already begins today, instead of leaving the next generation with the responsibility for the decisions that we have to make. It's a future in which young people are the protagonists. 
The Holy Father is asking us: What decisions must be made right away in order to build here and now a better and more inclusive future for everyone? 
Together with Pope Francis, let's listen to the testimonies of two Youth Ambassadors of Talitha Kum, who are engaged in the fight against human trafficking. They speak of the scourge of human trafficking in Asia and how they are working to help those in need. 
We are all invited to respond to Pope Francis' question! Send us your own contribution by emailing a short video or photo to media@migrants-refugees.va, or follow us on social media and reply directly to the question posted on it. The best answers will be part of the campaign.
All of the campaign material and a kit in different languages to celebrate WDMR in your own community (ideas for Mass, prayers, activities for both young people and adults, and much more) can be found on the dedicated page by clicking below and can be freely downloaded, published, used, and shared:
The Migrants and Refugees Section looks forward to receiving your videos and photos from the 2022 WDMR celebrations in your community!