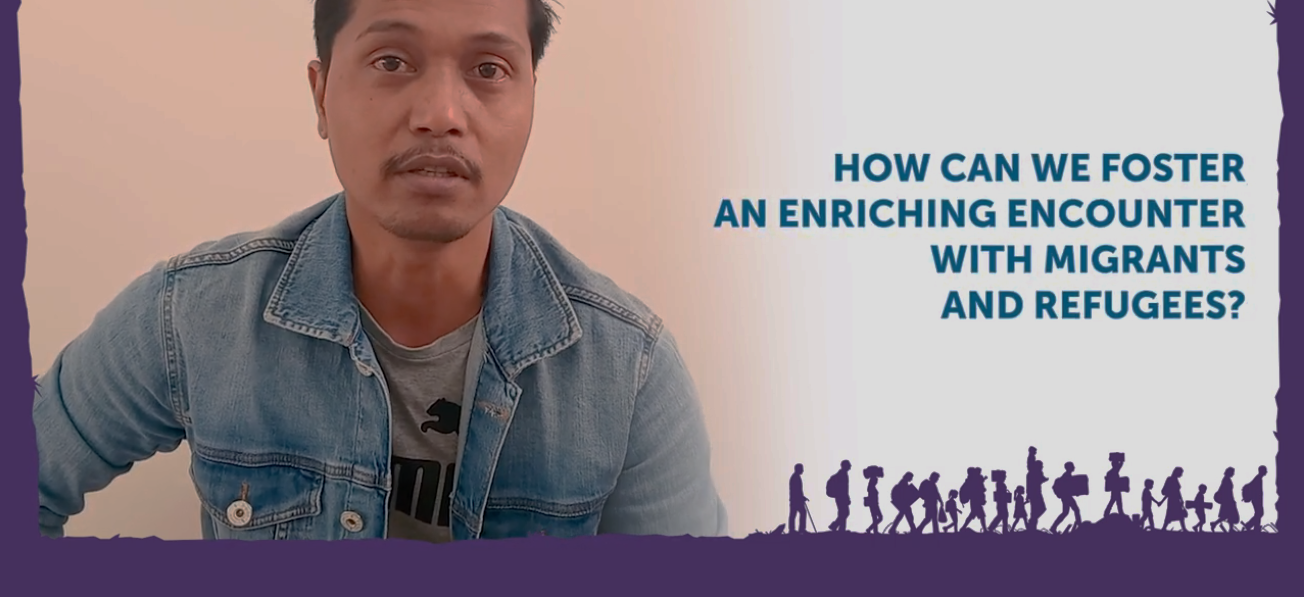 Blog, News, WDMR
28 July 2022
|
|
0 Comments
|
Building the Future with Migrants and Refugees: Growing together as humanity
In the new video released ahead of the 108th World Day of Migrants and Refugees (WDMR), which will be celebrated on the last Sunday of September, Pope Francis invites us to grow together as humanity by promoting the cultural and spiritual contribution migrants and refugees are making to communities welcoming them.
Together with the Holy Father, Bertrand Gorge from France explains how his family has been humanly enriched by the presence of refugees, by opening the doors of their home to welcome them and sharing part of their lives with them. 
In the video, that is part of the communication campaign promoted by the Migrants and Refugees Section, Pope Francis asks all of us: how can we foster an enriching encounter with migrants and refugees?
We are all invited to respond to Pope Francis' question! Send us your own contribution by emailing a short video or photo to media@migrants-refugees.va, or follow us on social media and reply directly to the question posted on it. The best answers will be part of the campaign.
All of the campaign material can be found on the dedicated page by clicking below and can be freely downloaded, published, used, and shared:
Throughout the preparation process, the Migrants & Refugees Section will be happy to receive written or multimedia testimonials and photos from local Churches and other Catholic institutions describing their joint effort for the pastoral care of migrants and refugees.