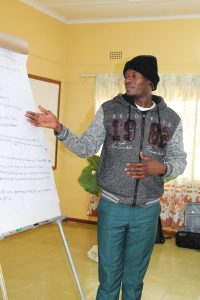 A workshop on pastoral care of migrants and refugees in the diocese of Francistown in Botswana was held from 19 to 22 June in the city of Mahalapye. For the diocese of Gaborone, another workshop will take place in the third week of October of the current year of 2022. The workshop, which was aimed at diocesan coordinators of pastoral care for migrants and refugees, was organised by the SACBC Migrants and Refugees Office and guided by its coordinator, Sister Maria de Lurdes Rissini M.S.C.S.
The motto of the workshop was, in the words of Pope Francis for the WDMR 2020: "If we really want to promote those whom we assist, we must involve them and make them agents in their own redemption." Its objectives were:
to understand the reality of human mobility in Botswana;

to organise a Pastoral Care for Migrants and Refugees at Diocesan and Parish Levels;

to support the initiatives of the local Church in responding the reality of Migration;

to implement the resolutions of the SACBC Bishops 2019 Plenary Meeting on Migration.
The workshop was attended by the Bishop of Francistown, H.E. Anthony Pascal Rebello S.V.D., who gave the opening remarks and motivated the participants to commit themselves to human mobility in the Diocese of Francistown. The reality of human mobility in Botswana was presented by Rev. Fr. Antony Ngwenya. Other themes that were discussed included: "Understanding Migration Concepts and Key Terms"; "The Social Teaching of the Church and Migration"; "Sinodality and Migration" and drafting the diocesan Action Plan of Pastoral Care for Migrants and Refugees.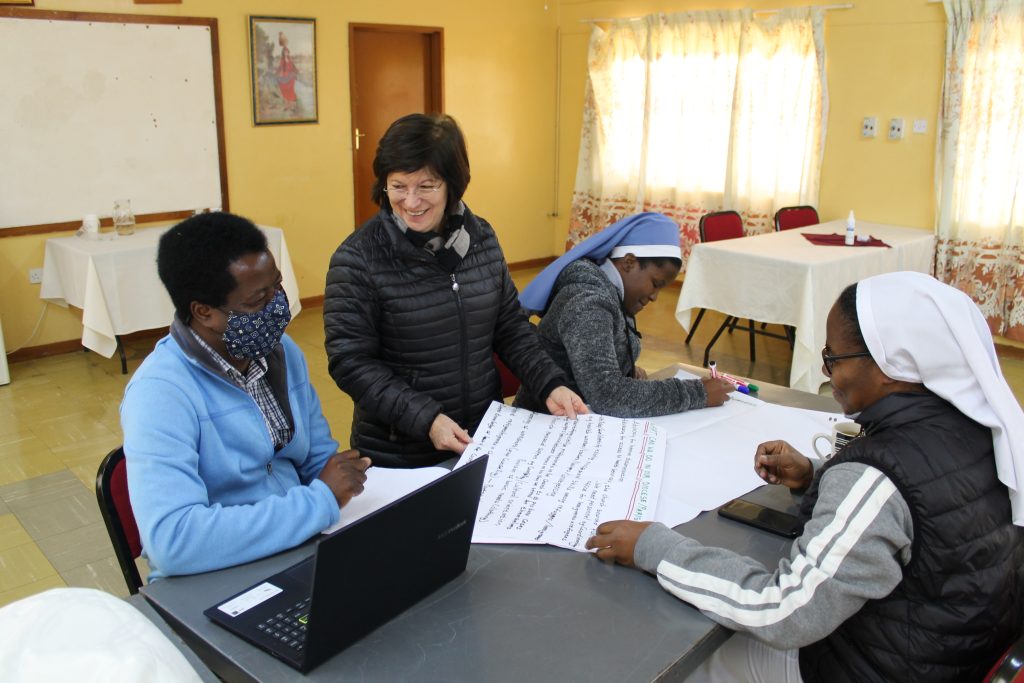 The presentations and theme discussions were interspersed with group work sessions and plenaries. One of these sought to reflect on the challenges faced by migrants and refugees in the local communities and what can be done to respond to those challenges at diocesan and parish levels. Some of the responses include advocacy efforts and awareness raising on behalf of migrants and refugees, networking and establishing partnerships so as to map the services available, improving reporting capabilities (monitoring and evaluation) and fundraising. 
Mr. Mário Almeida, from the Africa Coordination Team at the Migrants and Refugees Section of the Dicastery for Promoting Integral Human Development, connected online to present how the Section is structured and what is its mission, vision and working methodologies. He gave a brief overview of the several Pastoral Orientations published on an annual basis and encouraged the participants to fully engage in the celebration of the 2022 World Day of Migrants and Refugees.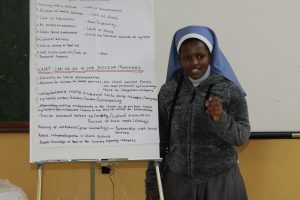 Although the number of participants in this workshop was limited due to other commitments, enthusiasm was high to implement more vigorously the pastoral care of migrants and refugees in Botswana. The committee that attended the workshop is going to propagate the structure of Pastoral Care for Migrants and Refugees to all the parishes.