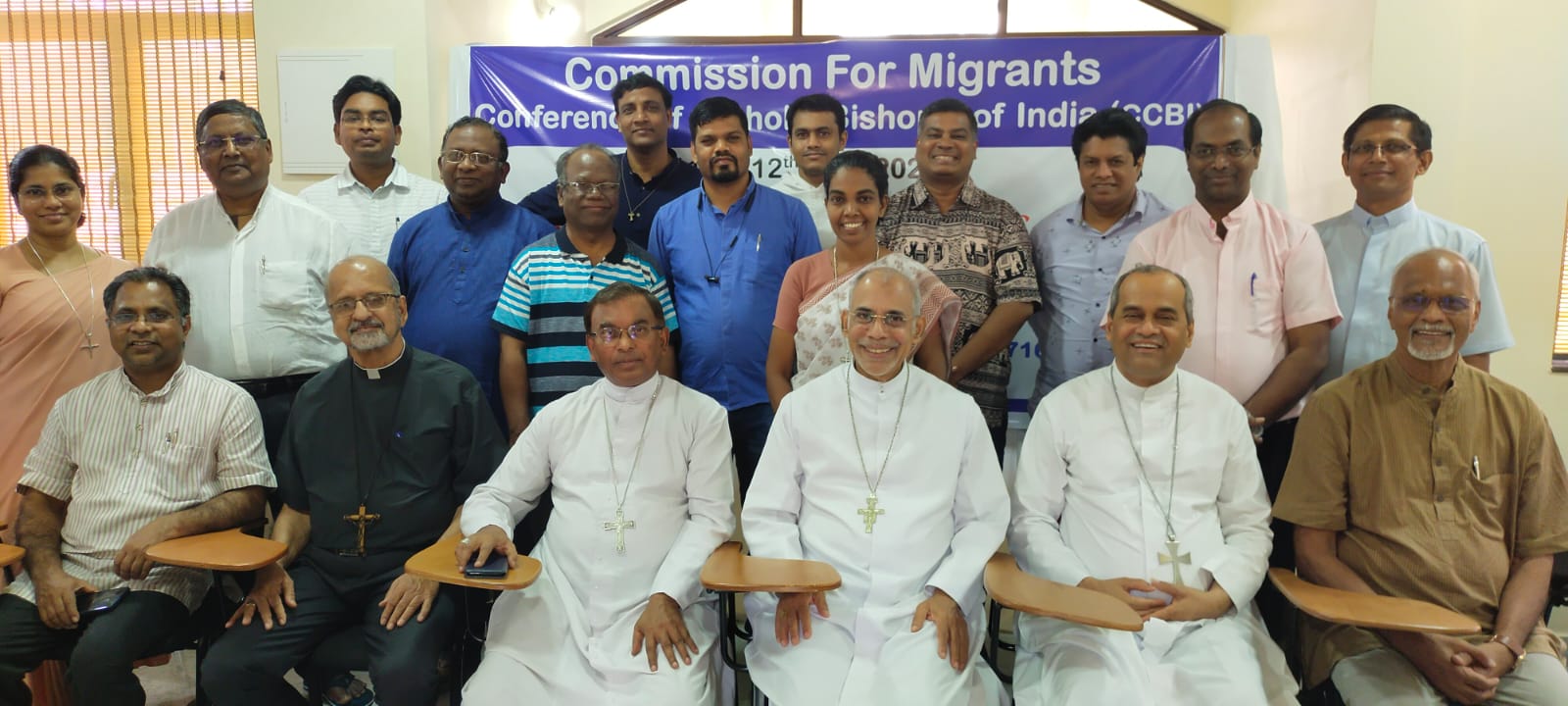 Blog, News
31 May 2022
|
|
0 Comments
|
INDIA – National Meet of Secretaries: Pastoral Orientations on Intercultural Migrant Ministry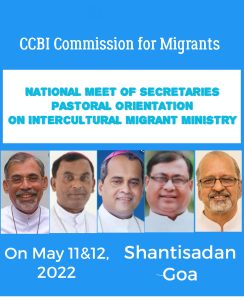 The Commission for Migrants of the Conference of Catholic Bishops of India (CCBI)  organised on May 11-12, 2022 the seminar "National Meet of Secretaries. Pastoral Orientations on Intercultural Migrant Ministry" at Benaulim in Goa,  at the Shanti Sadan Pastoral Centre. The Conference analysed issues concerning migrants living in the country and called to sensitise clergy, religious and laity on the importance of an inclusive Church, while promoting synodality in every diocese.
As many as 50 percent of India's young people (more than 261 million) have lost their jobs during the Covid-19 pandemic. The large-scale migration of young people is leading to a critical socio-economic situation in India.
The recent instruction of the Pastoral Orientations on Intercultural Migrant Ministry, issued by the Vatican and prepared by the Migrants and Refugees Section of the Dicastery for Promoting Integral Human Development, specifically instructs the Church to recognise baptised persons as full members wherever they are. In addition, the local Church is encouraged to be missionary and embrace the arrival of Catholic individuals, to integrate them as citizens and equal members by developing a "culture of encounter".  The Church is called to love unconditionally, to be inclusive by reaching out to the discarded, oppressed, and ostracised with the responsibility to care for everyone created by God.
Pope Francis in his messages exhorts everyone to care for migrants as they are our brothers and sisters. Now the Church is strongly encouraged to help out migrants who are distressed, displaced and exploited.
Archbishop Victor Henry Thakur of Raipur, the Chairman of the Commission for Migrants, emphasised the fact that migrants need the Church to listen to them more than anything else.  "The ministry to the migrants is not an option but a demand. Migration is a normal process that cannot be stopped".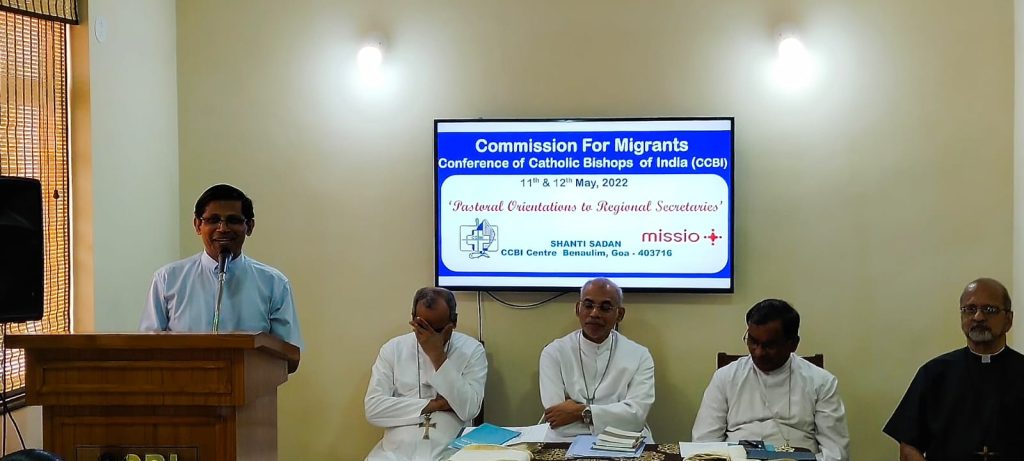 The Commission for Migrants was established in 2019 and has its office located in most dioceses, with Father Jaison Vadassery as the Executive Secretary. He stressed the need to accompany migrants, to meet their spiritual and financial needs by networking all those who are engaged in caring for migrants. This is indeed an urgent issue, and the conference was invited to devise specific plans for the CCBI regions, thus improving their services to migrants.
Auxiliary Bishop Alwyn D'Silva of Bombay, the Chairman of the Human Rights Commission under the Federation of the Asian Bishops' Conferences, stressed the importance for the commissions present  in various dioceses to work together on behalf of the needy and affirmed that the issues of the migrants can be truly understood only when we visit and listen to them.
The conference charted a plan of action to be implemented at the regional and diocesan levels for the next five years; it also decided to periodically review the progress of the participants' commitment and to develop "a culture of encounter" in line with synodality.