Affectionately known as the home of a thousand tribes, Papua New Guinea (PNG) is also hosting non-indigenous populations. Migrants, refugees, and asylum seekers are also making PNG their home. Traditionally, people only knew about migrants who came for work, business, and schooling etc. However, this is slowly changing as the narrative and awareness about refugees and asylum seekers gains popularity, albeit limited understandings of what the terms really mean.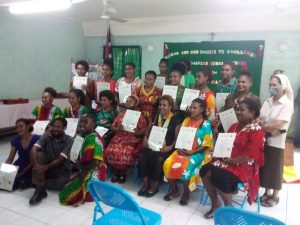 Unlike migrants, refugees and asylum seekers are forced to flee their country of origin primarily to save their lives and dignity. Their displacement is due to reasons inherent to their identity, including religion, ethnicity, nationality, political opinion etc. The current situation of the Rohingya minority fleeing Myanmar is a telling example. Closer to home, West Papuans fleeing from Indonesia's oppression is another clear account.
Papua New Guineans are hospitable and welcoming to West Papuan refugees who have come to PNG since 1984. Along the border provinces of Western and West Sepik the local communities have been hosting them for decades. In Port Moresby, there are more than 200 West Papuan refugee families. However, it is noteworthy to highlight that their situation has remained invisible to the government and the humanitarian community for too long. They are one of the most disadvantaged people in PNG. For many of them the Catholic church has been an array of hope.
Since the earliest arrivals in the border provinces, the Dioceses of Daru Kiunga and Vanimo and the Catholic nuns there have been instrumental in reaching out to them with basic assistance. As recent as 2019, the Catholic church offered temporary shelter and provided basic emergency supplies to 143 of them who arrived in Kiunga. Since 2013 the Catholic Bishops Conference of PNGSI (CBC) has been also vocal about the detention and suffering of the asylum seekers brought to the Manus Regional Processing Centre by Australia. The CBC is still supporting some of them remaining in PNG today and some West Papuans through its Desk for Migrants & Refugees and Caritas PNG.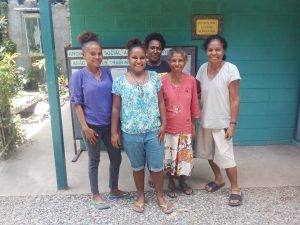 The work of the Catholic Church is consistent with that of Migrants & Refugees Section of the Holy See in Rome, and rooted in the story of Jesus Christ who was once a refugee himself in Egypt. More so, as a church, it has a moral duty to the vulnerable and the marginalized.
Being a party to the 1951 UN Refugee Convention, PNG has an obligation to fulfil by welcoming asylum seekers and settling refugees. Furthermore, as Christians, it is our moral duty to welcome foreigners, especially those without roots and family connections and help them build their lives. Refugees and asylum seekers have great potentials. They are resilient, innovative, and hardworking people. From their various backgrounds and experiences, they bring fort new knowledge, skills, and ideas with them. If we can harness those resources, and empower them, they can help us build a better society. Becoming a refugee is not a choice but helping them is a choice each of us can make. Sharing our life with others is the greatest contribution we can give to humanity.