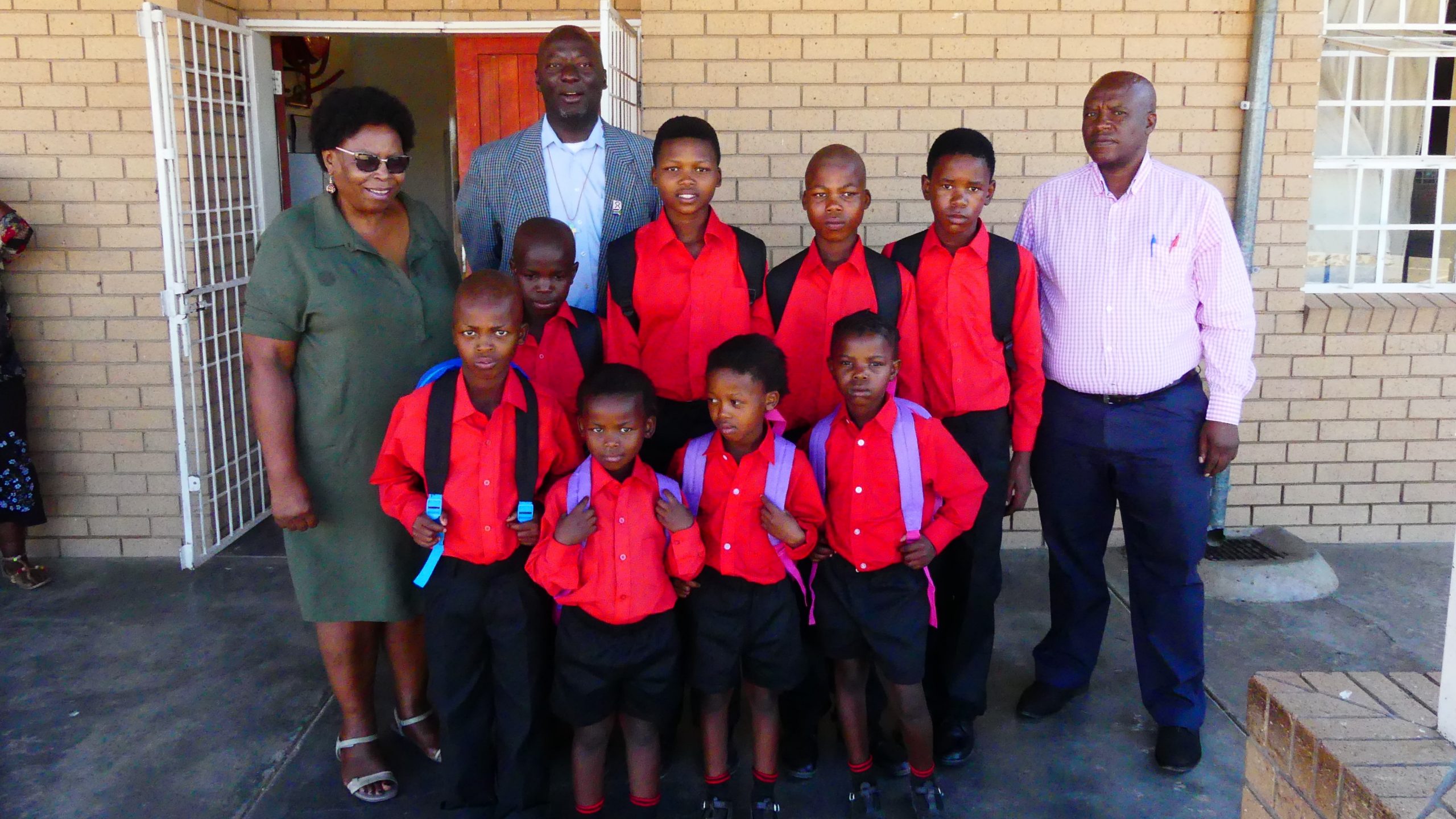 Blog, News
27 July 2021
|
|
0 Comments
|
ALIWAL, SOUTH AFRICA – Nelson Mandela gets more grandchildren
We can now say that we Belong
The long journey to belong to South Africa started in 2015. Since then, the Ministers Fraternal of Aliwal and the Caritas office of the Roman Catholic Church have been on the journey to assist 77 stateless children to be able to belong to this beautiful country called South Africa. In the words of Nelson Mandela "Children are the most vulnerable citizens in any society and the greatest of our treasure" (1993).
These children were expelled from the local schools and were told to provide birth certificates. Unfortunately, they did not have them. 77 children were left for five years without formal education.  Most of the children have a South African father and a Lesotho mother. Due to the illegal status of the mother, the children and mothers were to undergo paternity testing. It is with great joy that we can report that 22 children have been able to obtain their birth certificates and Identity Documents.
The Caritas office has also been able to assist and motivate 7 families who are 100% Basotho to go back to their Kingdom of Lesotho. However, there are still 31 children whose parents are not willing to return to Lesotho, their homeland. There are also 17 children whose cases still need the help of the police or Department of social development. It has not been easy for all the role players to obtain the necessary supporting documents to make these children belong.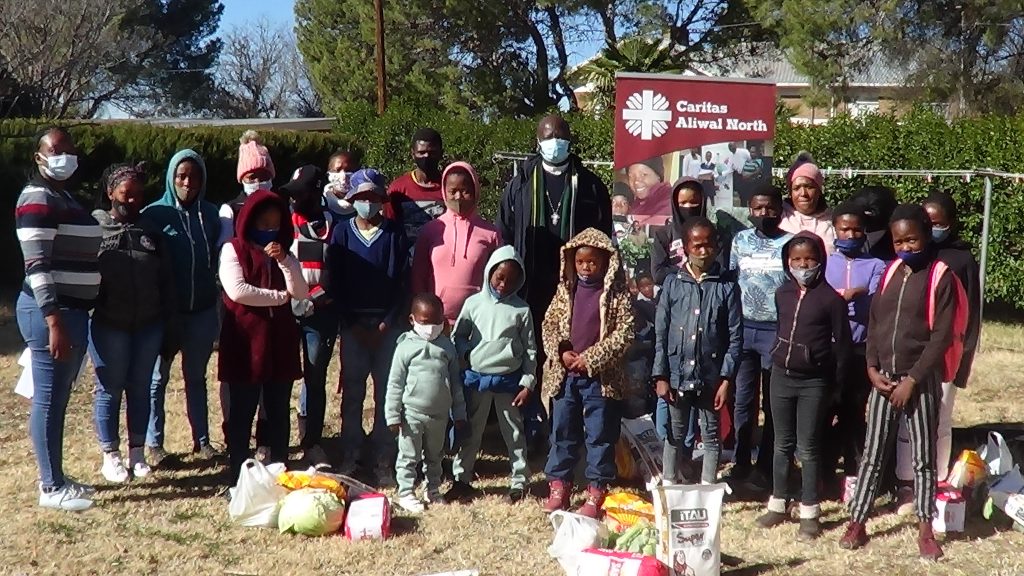 We have been able to be the voice of these children and their parents in our communities. Our Caritas office always becomes the voice of the voiceless. We have offered an opportunity to Departments like Home Affairs, Social Development and Education to make use of their own services and policies to find solutions to such situations, at the same time acknowledging and respecting the Constitution of South Africa and Rights of citizens.
We have been serving these children with respect and giving them their due human dignity. Our office has done that in a number of ways. For example, welcome them with love and without any form of judgement. These children and their parents are accepted as friends in our office and that is what we encourage our communities to do as well.  We understand them, their situation and their needs. They are not seen as competitors to the few resources that we have. They are made to feel they are part of the bigger family of Aliwal North. We instil in them the sense of BELONGING.  
For this project to be sustainable, we need however more workshops in the community so that people have better knowledge/understanding of the stateless people and migrants. We also need more tools and resources and more staff members in our offices.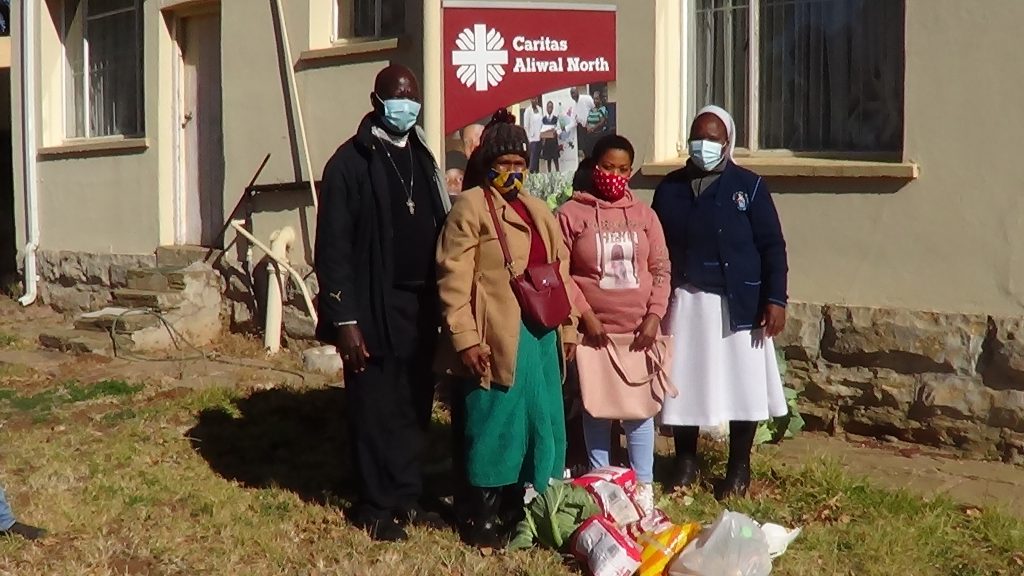 The Caritas office with the assistance of Bishop Joseph Mary Kizito has managed to give out food parcels to the stateless children. We are grateful to Archbishop Peter Wells, the Apostolic Nuncio to Southern Africa, and to Sr Maria de Lurdes from the National Caritas office for their support. In regard to assisting the children, we give thanks to the Department of Education, especially the late Mr. Kojana Themba (GD) and his staff in Aliwal North and Sterkspruit Education District and all the Principals of the different schools. We also give thanks to the Department of Home Affairs who has been with us on this long journey to make these children's dreams come true. The Department of Social Development, the Pastoral Care of Johannesburg Archdiocese, Legal Aid office in Aliwal North, Children's law court from Pretoria and Lawyers for Human Rights cannot be left out.  
These children have not been able to receive our government's citizen privileges such as child support grants, as they do not have ID's or birth certificates. The Caritas Office has made a commitment for the last five years to make sure that  they can have some food parcels and school uniforms, so that their self-esteem can be uplifted. All the different donations from different people have been welcomed and they have brought a huge change and positive impact to these children. Children who have received their ID's and birth certificates will be able to attend school. The situation of not having any source of food makes it very difficult for them to attend school regularly due to poverty and other related reasons. The current Covid-19 pandemic has made it even more challenging. 
There are a number of challenges that we have faced in assisting these families. The immigrants are mainly to be found in the towns that surround the Kingdom of Lesotho.  People from Lesotho can easily walk from the other side of the border to South Africa. There is a negative impact on our small resources, like the health and education sectors. This has raised a lot of negative attitudes since the South Africans are also suffering from a lack of resources. The immigrants have also raised unemployment in Sterkspruit and in Aliwal North. There are people who have just turned away from these people and have looked away on the other side, like the priest who was going on the way from Jerusalem to Jericho and he did not take care of the man who fell victim to robbers (Luke 10:31).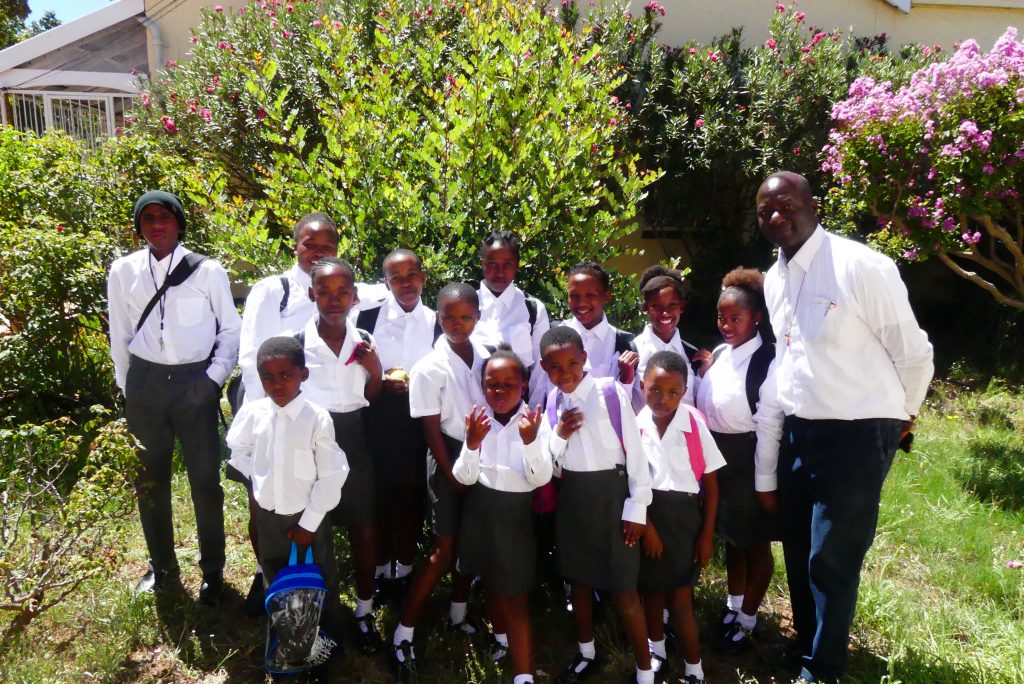 The people that we help are constantly on the move, moving from one town to another, changing locations and are at times unreachable on their phones. One has to keep tracking them from time to time. There is a lot of ignorance about the human rights and dignity of these children.  Our goal in this project has always been aiming at making sure that these children are integrated into our community legally without shortcuts. We do this by making sure that all of the refugees and migrants are registered, in one way or another. Therefore, we have achieved the objective of our efforts. These children are now able to attend schools, and now most importantly they are BELONGING TO THIS GREAT COUNTRY. We all need a better life. We all need to belong, no one needs to grow up without documents or to grow up in an underground world. 
Bishop Joseph Mary Kizito and Ms Refiloe Mothabeng (Caritas office Manager)
Diocese of Aliwal North