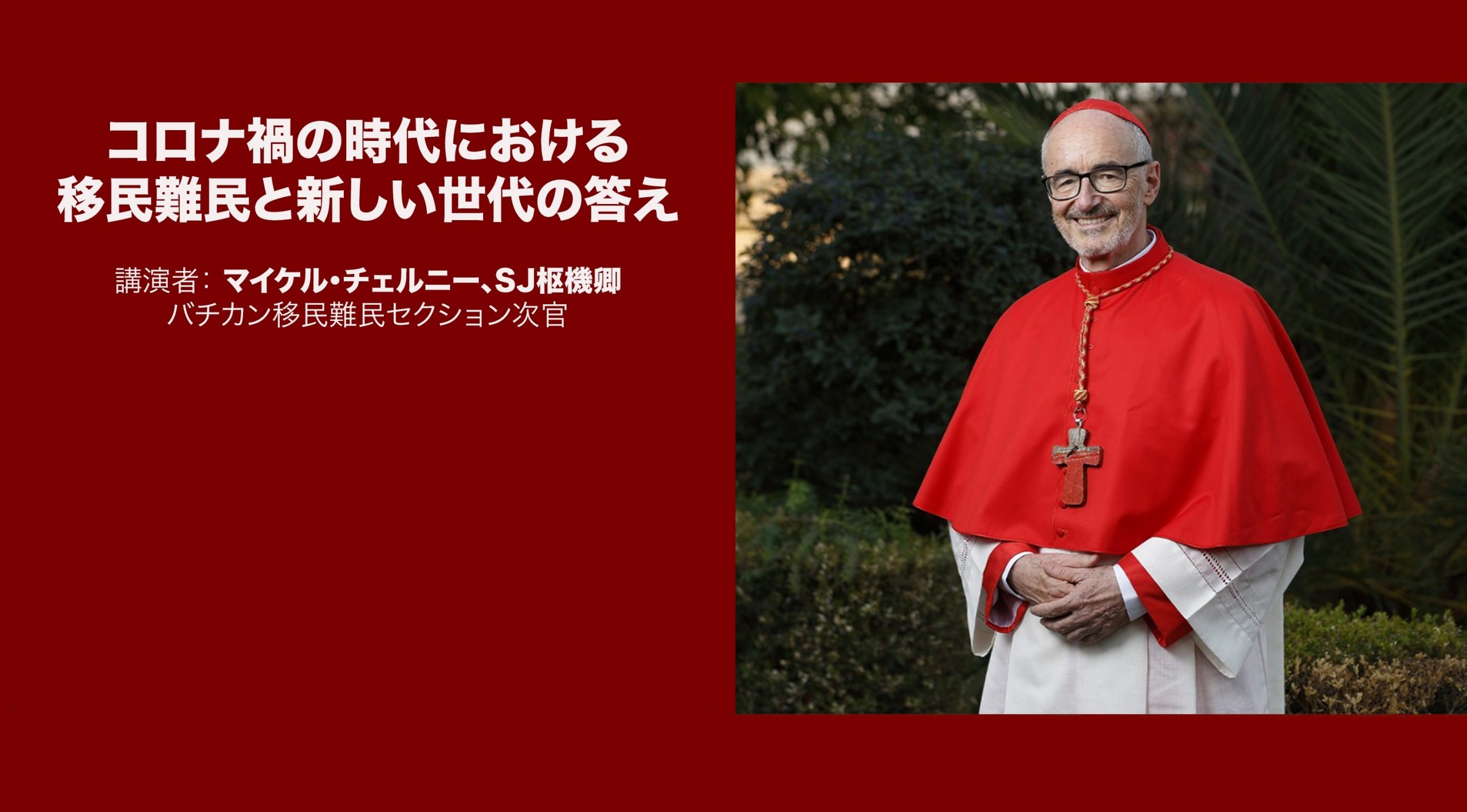 Blog, News
27 November 2020
|
|
0 Comments
|
In time of Covid-19, Migrants and Refugees and the New Generation Responding
Tokyo, 27 November 2020 – One year after Pope Francis' visit to Japan, to commemorate the event, the Catholic Jesuit Center of the Sophia University in Tokyo, in collaboration with St Ignatius International Youth Ministry (SIIYM) and the Jesuit Social Center held online meetings to reflect on the Holy Father's Message and, in particular, on the connection between "Protect all life" and the challenges which our world is facing with the Covid-19 pandemic.
On November 27 the conference was delivered by H.E. Card. Michael Czerny, SJ, Under-Secretary of the Migrants and Refugees Section of the Dicastery for Promoting Integral Human Development, with a reflection on the theme: "In time of Covid-19, Migrants and Refugees and the New Generation Responding".
The meeting was live on Facebook or Youtube.
Read the speech of Cardinal Czerny in full here.