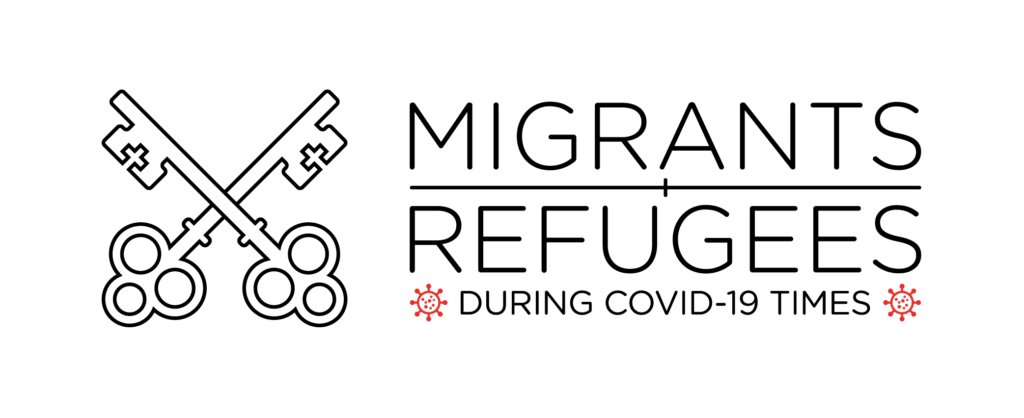 "We can only get out of this situation together, as a whole humanity"
Pope Francis
There can be no dispute that the COVID-19 pandemic has made the plight of migrants, refugees, displaced persons, and victims of human trafficking even more difficult. Already vulnerable before the onslaught of the virus, they endure new forms of suffering and extra injustices endangering their rights, their security and their health.
NO ONE MUST BE FORGOTTEN! Every week since late March, the M&R Section has issued this weekly bulletin about the problems being encountered, but also and above all about the proposed solutions and implemented initiatives of the various Catholic actors who accompany vulnerable populations in order to defend their rights, to offer crucial assistance, and to prevent the spread of the coronavirus within and beyond their communities. 
The pandemic continues in some regions, or perhaps returns. Elsewhere, there are 'post-pandemic' conditions. The impact does not cease, it evolves and takes new forms. 
Reporting on new issues related to changing conditions, without neglecting the issues of regions still in acute phases of the pandemic, the Series 2 of the M&R bulletin will feature:
A chapter devoted to Catholic pastoral good practices (GPs) related to migration in both pandemic and post-pandemic conditions.
 A chapter focused on a specific migration issue at the global level, or a range of issues concerning displacement in a particular region, under pandemic or post-pandemic conditions: initiatives, plans and projects put forward by Catholic actors on the focal topic.
A chapter presenting relevant reflections and statements of the Holy Father, Dicasteries of the Holy See, local Churches and Catholic partners.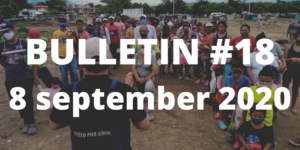 We invite you to share this newsletter freely and widely. Please send news to us of the initiatives and good practices you are involved in, so that we can pass on good examples which inspire hope in future newsletters.