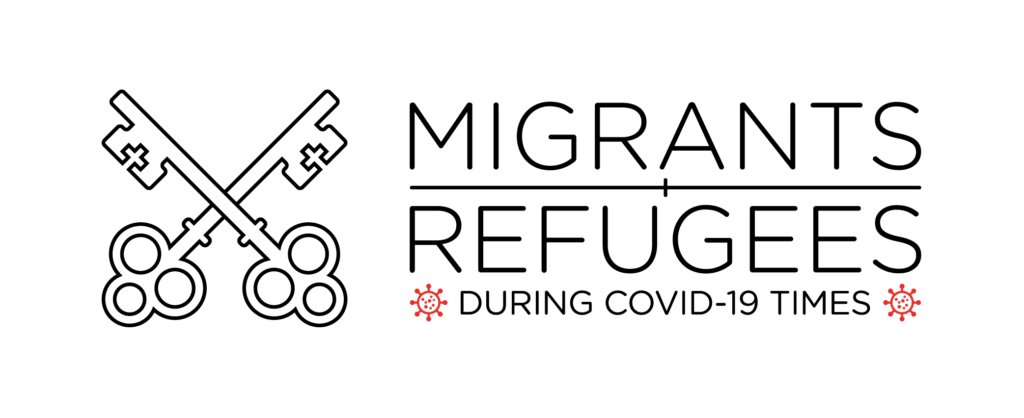 "We can only get out of this situation together, as a whole humanity"
Pope Francis
During this COVID-19 pandemic period, migrants, refugees, displaced persons and victims of human trafficking are more than ever at the heart of our concerns. Already vulnerable before the virus appeared, they are now subject to numerous types of injustice and discrimination that threaten their rights, their security and their health.
The Migrants and Refugees Section wishes to inform you weekly about the problems being encountered, but also and above all about the proposed solutions and implemented initiatives of the various Catholic actors who accompany these vulnerable populations in order to defend their rights, to offer crucial assistance, and to prevent the spread of the coronavirus within and beyond their communities.
This is M&R Bulletin C-19 #8 on the COVID-19 crisis. It covers the following good practices (GPs) undertaken by the Church:
Catholic Organizations Responding to the Crisis
Local Churches Responding to the Crisis
Religious Congregations Responding to the Crisis
.
We invite you to share this bulletin with anyone who may be interested. Please send us your news about other initiatives and good practices so that we can add to the inspiration and guidance conveyed in future newsletters!