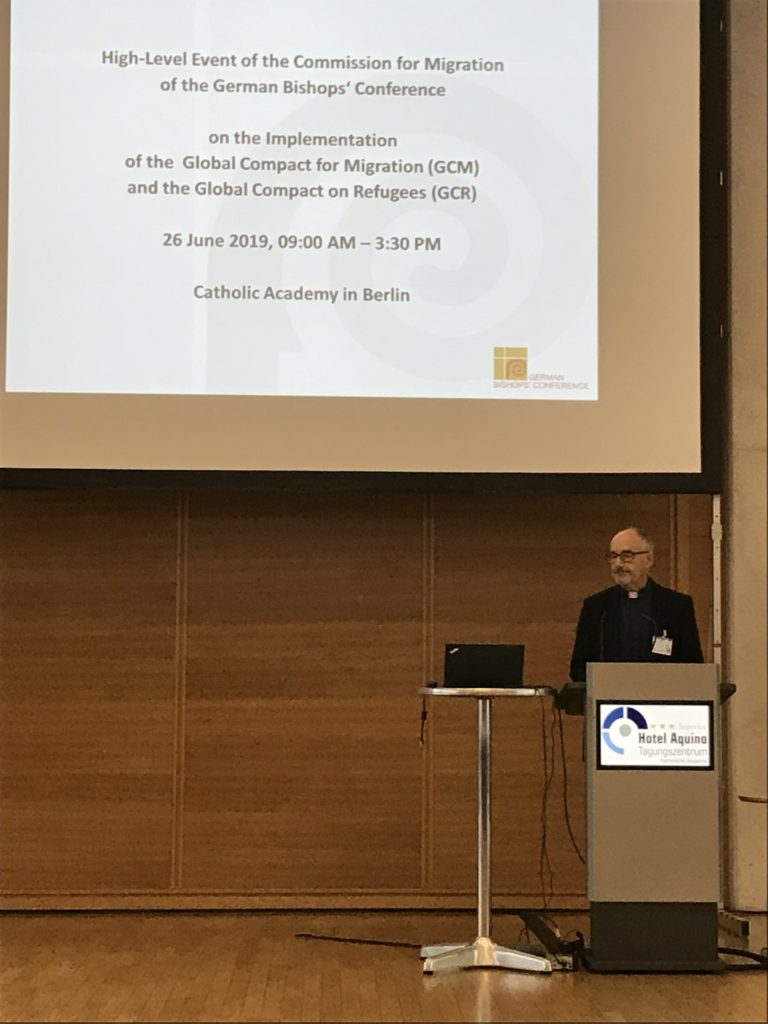 On Wednesday 26 June 2019, Fr. Michael Czerny S.J., Under-Secretary of the Migrants and Refugees Section, attended a High-Level Event the Commission for Migration of the German Bishops' Conference on the Implementation of Global Compact for Migration (GCM) and the Global Compact on Refugees (GCR), at the Catholic Academy in Berlin.
"Since the adoption of the Global Compact for Safe, Regular and Orderly Migration (GCM) in December 2018,1 the Church, at all levels, has continued to work for migrants and refugees, promoting their rights through countless projects big and small: diocesan, parochial, religious and others. Just as our pastoral reflections contributed to the Compact, so our pastoral action on behalf of migrants and refugees can and does contribute to its implementation."
Read Fr Michael Czerny Statement in full here.
Read the contribution of Mons. Robert J. Vitillo, Secretary General of ICMC, here.