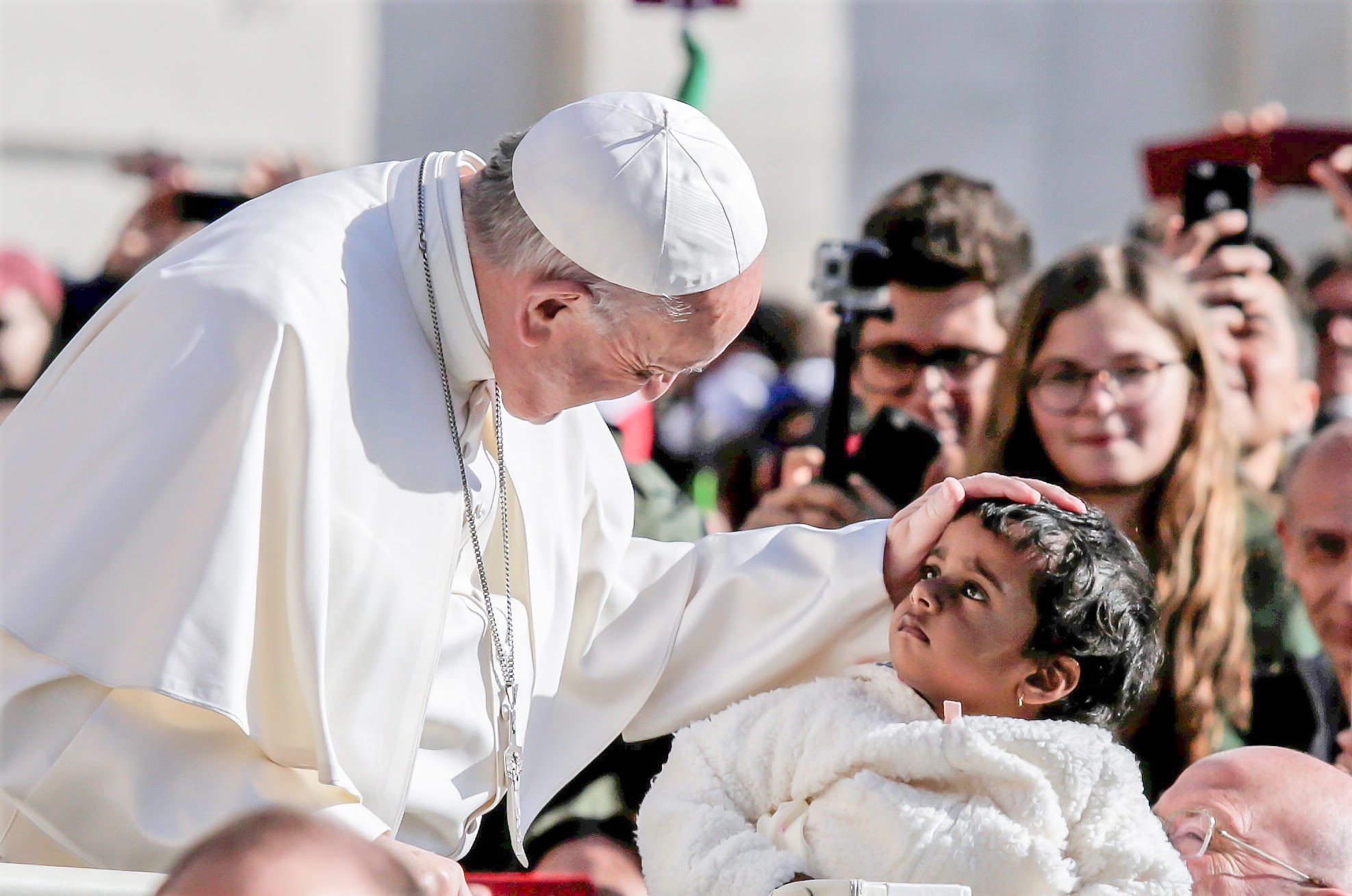 News
24 November 2017
|
|
0 Comments
|
New Message of the Holy Father for World Day of Peace. In the heart of Pope Francis are migrants and refugees
November 24, Vatican – The Message for the World Day of Peace 2018 was presented in the Holy See's Press Office. Migrants and refugees, "seekers of peace", protagonists of the message.
Speakers: Card. Peter Turkson, Prefect of the Dicastery for Promoting Integral Human Development, Rev. Bruno Marie Duffé, Secretary for DPIHD, S.E. Bishop Silvano Maria Tomasi, DPIHD, and Fr Michael Czerny, S.J., Under Secretary of the Migrant and Refugees Section.
Also present: Andrea Iacomini, UNICEF spokesman in Rome, P. Ismael-Jose Chan Gonzaga, S.J., law professor at the University of the Manila and two refugees.
Read the Message of the Holy Father