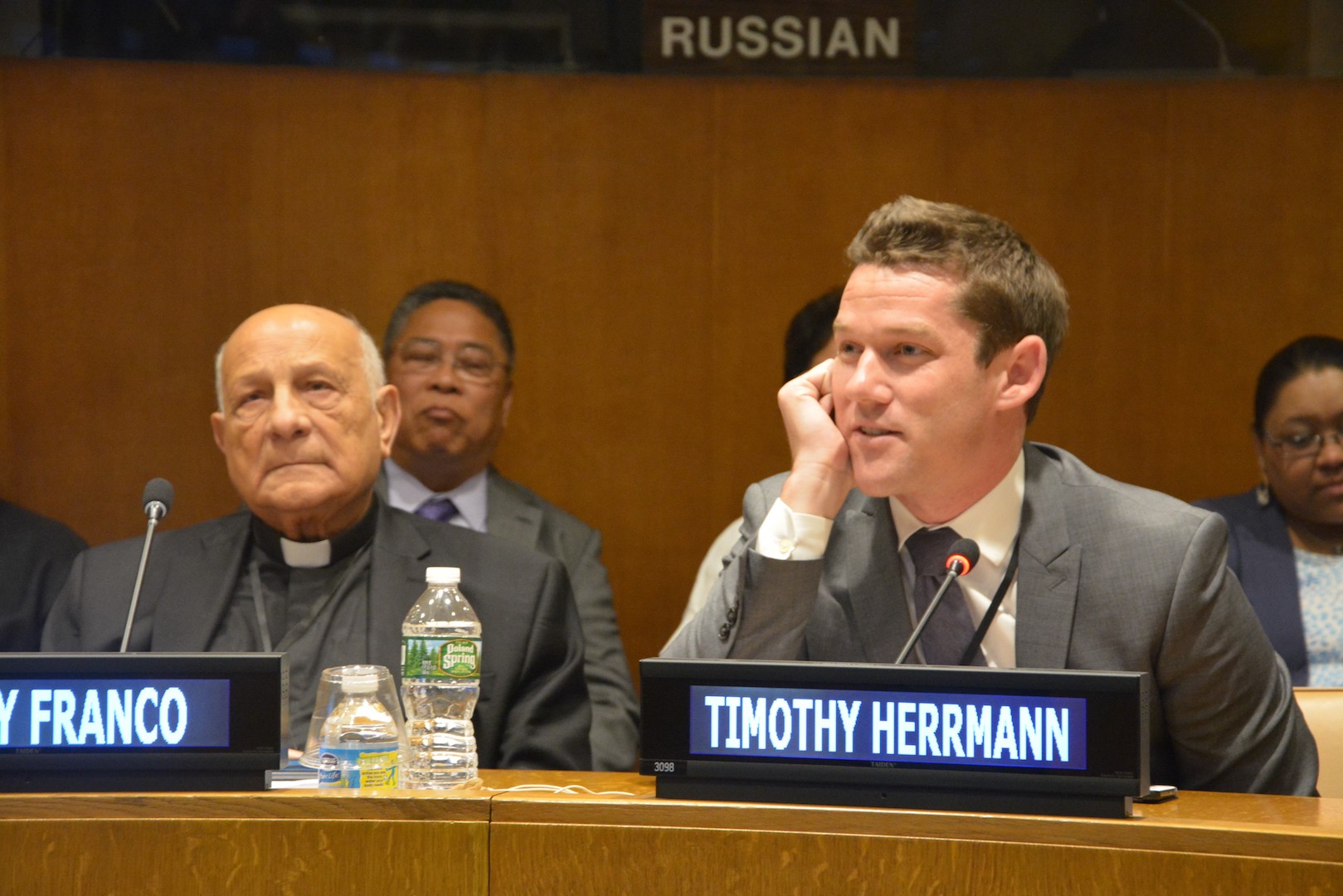 Interviews
28 June 2017
|
|
0 Comments
|
"Migrants and refugees are among the top priorities for the Church"
Interview of Mr. Timothy Herrmann
Permanent Observer Mission of the Holy See to the United Nations
Q: What was the purpose of the seminar on Migration at the Vatican?
The Holy Father recently created a new Dicastery for Promoting Integral Human Development, and he placed himself as the head of the subsection on migration. So, for the Holy Father, migrants and refugees are among the top priorities for the Church.  So far, there is no international framework governing international cooperation on migration. Next February, however, the international community will attempt to put one together when it begins negotiations on the Global Compact for safe, orderly and regular migration. The meeting in Rome brought together diplomats and the point people on migration and refugees for the Bishops' conferences all over the world to help the Vatican solidify its strategy to address the migration crisis and engage in conversation on this new migration framework.
Everyone is dealing with the migration crisis — or may even have experience as a migrant. Everyday Syrian refugees, migrants from Latin America, and others are forced to leave their homes because of violence, persecution, natural disasters and for economic reasons. Countless children are making the journey without their parents, afraid. It touches us all in some way. The Church is one of the loudest voices for the world's vulnerable. That's why the Vatican had the bishops come together to talk about these very real issues.
Q: What was the takeaway?
What was the most striking about the meeting is how the Church is of one mind in its approach to the crisis. It is very clear that even though the bishops are starting from their local experience, and I am starting, for example, from a more international perspective, we all agree with each other. The hard part is how to translate what we discussed so that it will make sense at the international level. All the same, I can say that I was impressed at how coherent the approach of the Church to the migration crisis really is.
The recurring theme and basis for the strategy we will ultimately propose comes from the Holy Father's own words: namely that our response to all migrants, regardless of their migratory status, should be "to welcome, to protect, to promote and to integrate."  We are really concerned with protecting the human rights of migrants and treating them with dignity through their entire journey.