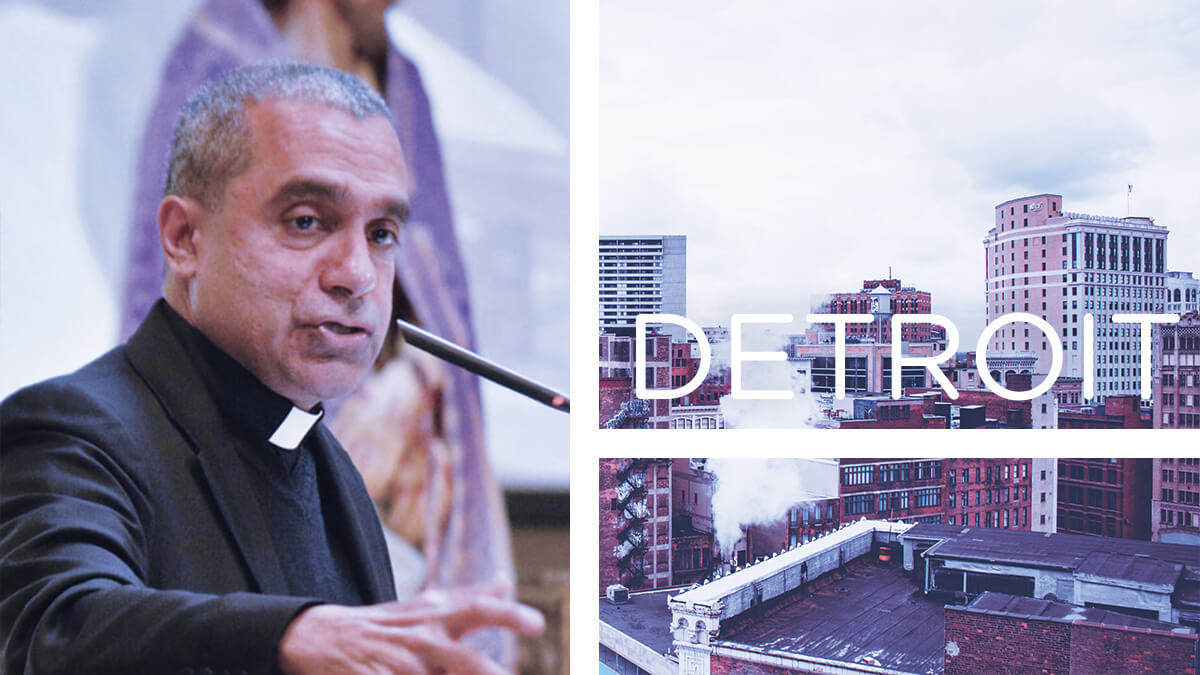 News
24 March 2017
|
|
0 Comments
|
Vatican official 'encouraged' by Detroit's response to immigrants
Msgr. Anthony Figueiredo's mission to the United States is of the utmost importance to the Vatican: to be the pope's ears on the ground.
Visiting the Archdiocese of Detroit for the annual Holy Trinity Apostolate Lenten Symposium, Msgr. Figueiredo's role in the Vatican's Migrants and Refugees Section of the Dicastery of Integral Human Development means he has the task of speaking with local bishops and Catholic leaders about what is being done, and what more can be done, in support of refugees and immigrants seeking safety in the United States.
The new dicastery was formed by Pope Francis on Jan. 1, bringing together the departments of Justice and Peace, Pastoral Care of Migrants, Charity and Healthcare. Msgr. Figueiredo said the departments were combined into Integral Human Development to answer to the needs of thousands of migrants, refugees and victims of human trafficking, who are being forced from their homes.