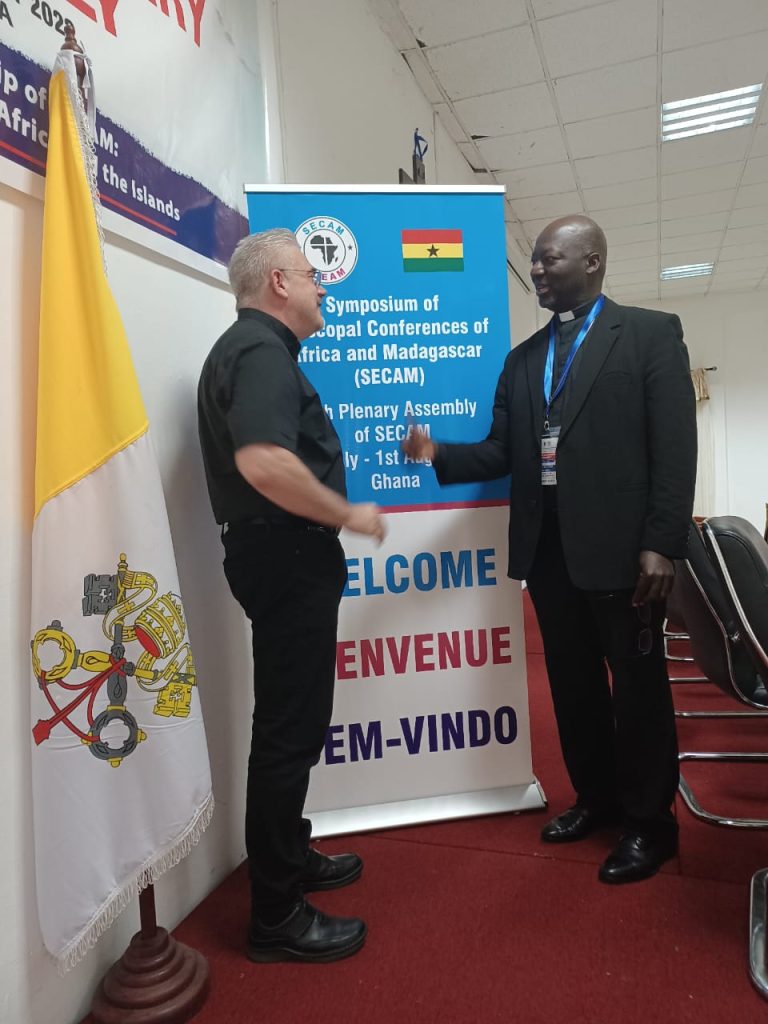 The 19th Plenary Assembly of the Symposium of Episcopal Conferences of Africa and Madagascar (SECAM) took place from 25 July to 1 August in Accra, Ghana. The theme chosen for this Assembly is the Ownership of SECAM: Security and Migration in Africa and the Islands. 
Fr. Fabio Baggio C.S., Undersecretary of the Migrants and Refugees Section (M&R), attended the Assembly. He addressed the Assembly on 27 July with a talk on migration in Africa, its causes and manifestations, and the collaboration between the M&R and SECAM Migration and Human Trafficking Working Group. 
Apart from the vivid participation of Bishops in Africa through questions and comments, Fr. Fabio's presence fostered the relationship between M&R and the Bishops present at the Assembly. This relationship was also strengthened with the Bishops' Conferences of Latin America and the Caribbean (CELAM) and the Council of European Episcopal Conferences (CCEE), who also attended the Assembly with their presidents.