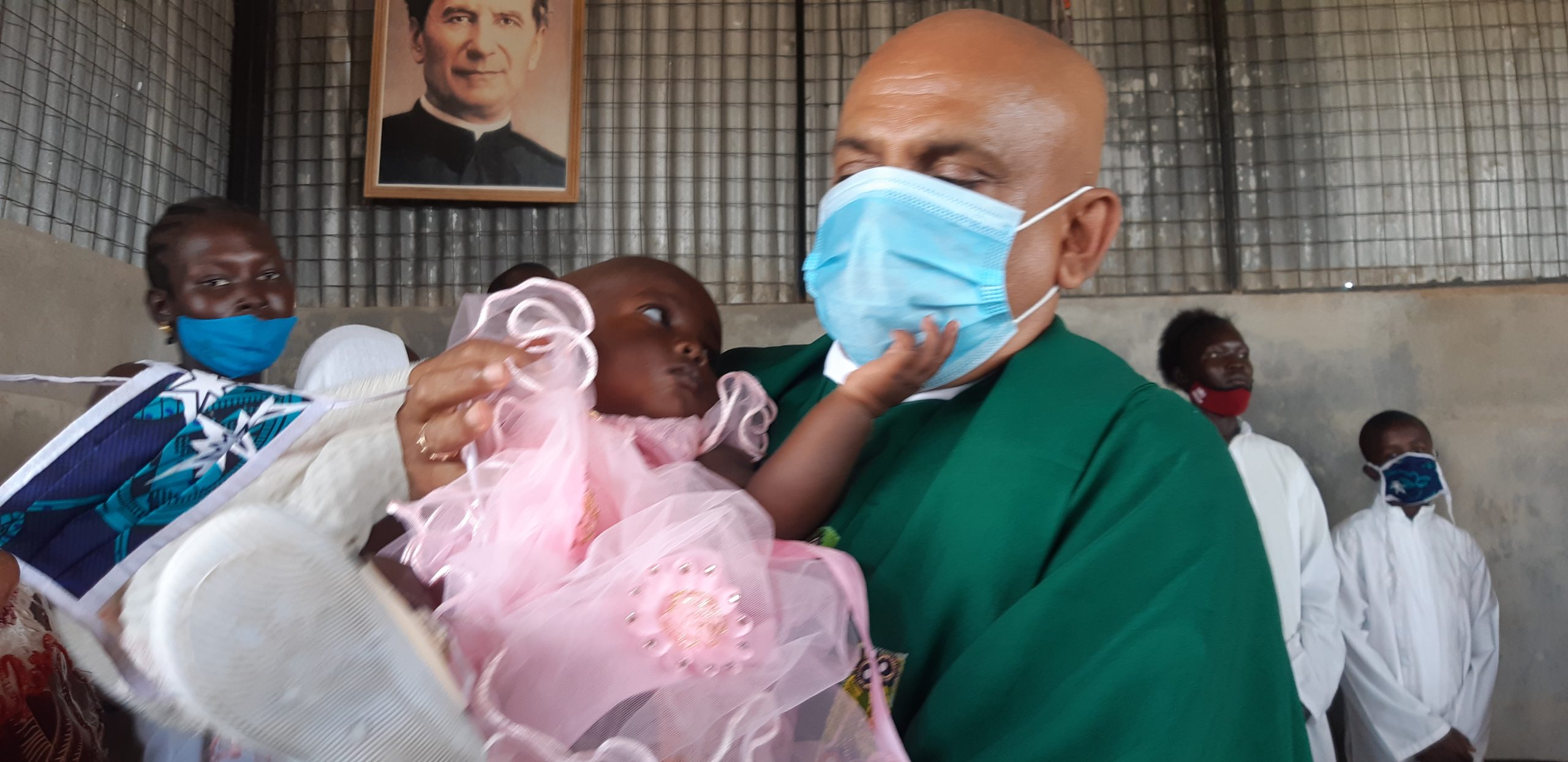 Blog, News
3 November 2021
|
|
0 Comments
|
Contact & Connection. Accompanying refugees in Kakuma camp, Kenya
When I return from Nairobi, after a time of rest, our incentive teachers and specially altar servers at our Mass centres usually ask, "Father, how is Nairobi? Is it cold? Did you enjoy it? Were you happy?". After my recent break too, it happened. One of the ECDE [Early Childhood Development & Education] teacher trainees inquired with the same set of questions. I replied, "But this time, I was busy with my country director visiting several persons for donor planning and various meetings looking ahead to 2022". 
All of a sudden, I remembered losing my bag, money and documents in Nairobi. I told Charles, "Yes, I was busy but more than that I was so sad losing my belongings in Nairobi". Immediately he responded, "Father, I feel so sad for you. Surely now, you will feel what we have lost as refugees. We lost everything". There were tears in his eyes. Then he said, "Father, connect to us. Then you will gain". It was a shocking and mysterious statement to me. I asked, "What do you mean?".
According to him, losing leads to disconnection. Then we are called to be connected. In connections, we gain so much. "The more you connect to us who have lost so much, you gain love, care and affection", Charles replied. "In return you empower us".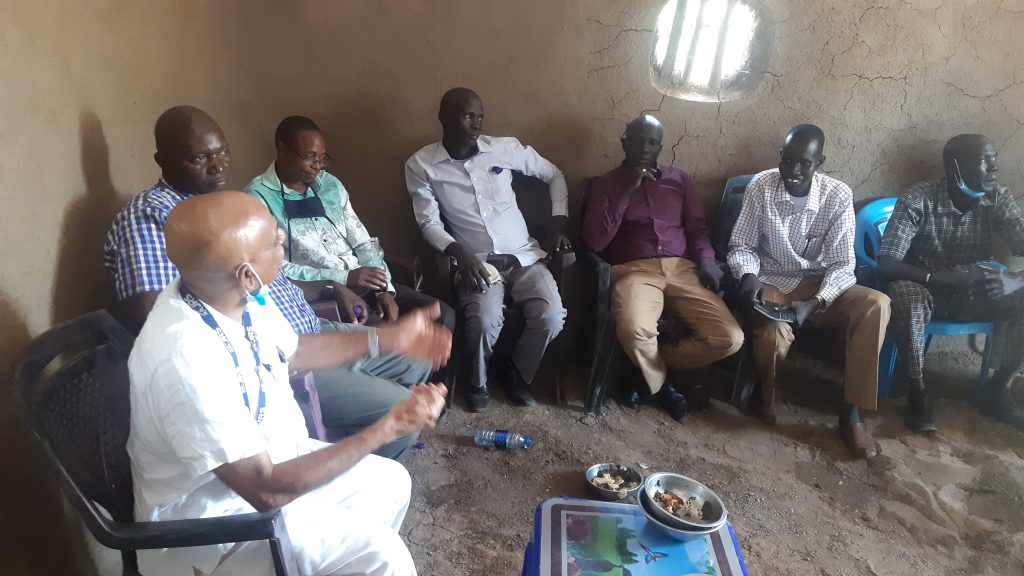 With a flash, I could connect to the book I was reading about Pope Francis, "The Great Reformer" by Austen Ivereigh. According to the author, the golden thread of Pope Francis' life, mission and vision is connecting with people and events. The CONNECTION is his energy and great strength to be a great reformer. 
Sr. Elizabeth, a Charles de Foucauld Sister working in the camp, referred a case of a young man who was mutilated when he was fourteen years old because he was the sole witness to his mother's sexual assault in his own country. Now he is seventeen and going through immense mental agony. He is an orphan and living with a foster family. Fr. Bill O'Neill S.J. and I intervened and referred him to medical officers of the IRC. Fabian showed signs of improvement and became more socially friendly.
Recently I met him accidentally and inquired about his well-being. His response was of mixed feelings. When I probed a bit, Fabian with tears responded, "Father, I am a young man. I do not have any hope for the future. I need a proper medical intervention. May you personally accompany me to the hospital?".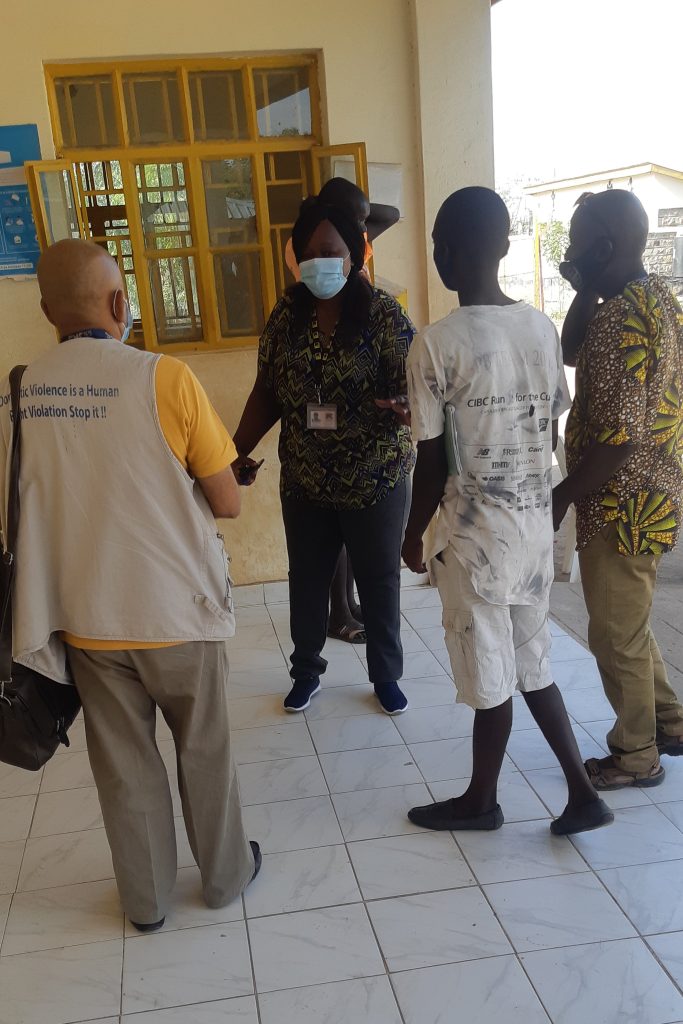 Immediately it flashed in my mind that he was inviting me to be connected, and to connect him to the doctors personally. Promptly I accompanied him with his foster parent to the hospital. The medical attention was excellent. Within a few days, the medical report was released. It recommends a referral to medical experts from Nairobi who will be visiting Kakuma soon. 
With a refugee population of two hundred thousand in Kakuma and Kalobeyei, some may inquisitively ask, "What is the effectiveness of your work in JRS with such a population?".  Yes, JRS is a tiny organization but it has personal accompaniment as an integral part of its mission. 
Fabian and his foster parent were elated and exclaimed, "We have hope for tomorrow". Yes, it is by personal attention, contact and connection as Pope Francis emphasized, and Charles shared. 
They (JRS staff in Kakuma) are attending to a child with an intellectual disability in reading, writing and reciting a poem, attending to a lady who had a traumatic experience in sexual violence by accompanying her, giving training to teachers to take care of these children with disabilities with patience and understanding, attending children's parents with severe disabilities such as cerebral palsy to accept the child with personal psychosocial support, visiting those who are sick and mourning and just accompanying the needy ones in their struggles. 
These are pseudonyms for confidentiality.
Fr. Lasantha de Abrew S.J.
Jesuit Refugee Service – Kenya