Blog, News
22 June 2021
|
|
0 Comments
|
Kenya – Echoes of the decision to close Kakuma refugee camp
Fr Lasantha de Abrew SJ, JRS Camp Project Director, reports from Kakuma, North Kenya:
During the month of May, we had several meetings with our refugee staff, beneficiaries, national staff, the youth group of Vijana Twaweza and members of the host Turkhana community to listen to their views and plans for the future with the announcement of closure of Kakuma Refugee camp. The JRS Country Office's new team, led by Angelo Pittaluga, Country Director, was with us for a field trip to Listen, Hear, Feel and Touch the Kakuma JRS Operation for a better understanding and planning. I was busy with meticulous planning of the visit, accompanying them to our project works, facilitating meetings with the beneficiaries and official meetings with UNHCR, LWF (Lutheran World Federation) and HI (Humanity Inclusion), our partners in collaboration. We offered an induction process to our new Post-Secondary Education Coordinator, Martin, and facilitated a Zoom Meeting between one of our beneficiaries with special needs, Doctor Tayal, and the Deputy High Commissioner on Protection of UNHCR in Geneva, and Special Olympics International through the Special Olympics of Kenya. Our efforts supported the "inclusion of persons with intellectual disabilities in unified sports, united leadership and inclusive health with greater emphasis". We continued with our Sunday Masses in the camp, regular meeting of staff in the field and daily correspondence which are regular activities.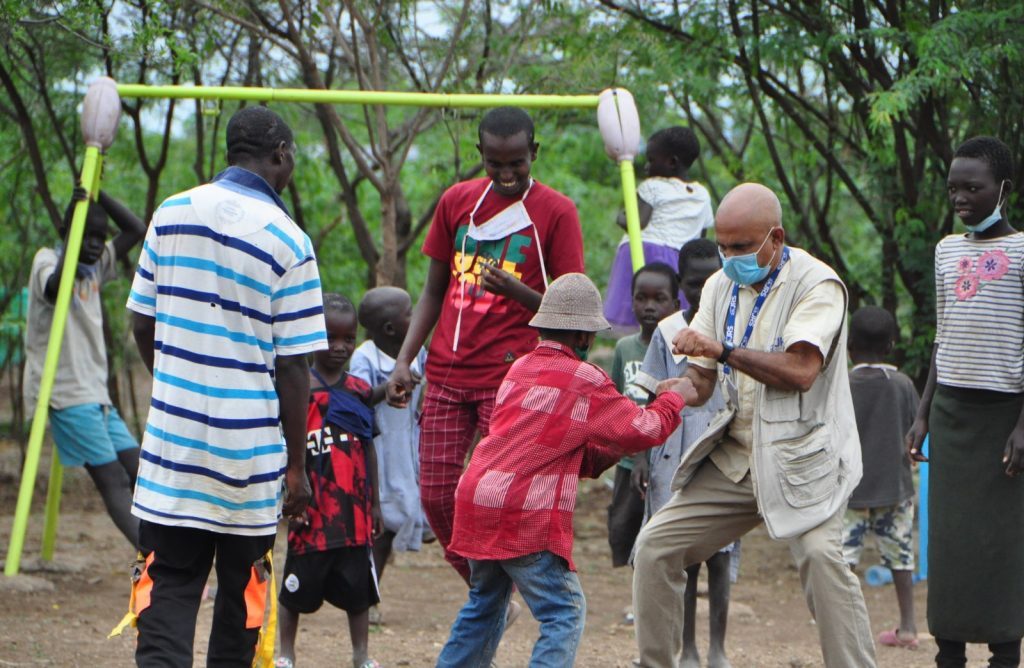 JRS made a firm decision to stand by our refugees and create space for these voiceless ones to voice their views boldly and loudly. I heard this voice of the voiceless during these moments of exchange.
"I am a South Sudanese but born in this camp of Kakuma. I have neither visited South Sudan nor know about it. My husband is from DRC. We met in Kakuma. We have two kids and they are four years and two. My husband ran away from DRC in fear because of violence. Now, the Government of Kenya tells us that Kakuma will be closed. Where shall we go?"
"My husband is not from South Sudan. I do not have anyone in South Sudan; no land, no relatives… Where to return? I am unable to go to DRC with my husband. Still it is not peaceful… still there are threats for my husband."
"My mother who is with me in Kakuma is afraid of South Sudan. She always says that young women are not secure over there. When she narrates these stories of horror on the reasons for her exile from South Sudan makes my whole body shiver. We are uncertain…I am terribly afraid of…"
"Where shall we go? Allow us to stay in Kenya as dignified persons in peace and with respect. What will be the future of our children?"
"We urge JRS to accompany us at this moment with our anxieties and fears. Also we request JRS to advocate for us for a durable solution."
With these tensions in the camp, anxiety, fear, anger connected with the announcement of closure, during a Mass on Sunday, I requested the congregation to recite a Hail Mary for her powerful intervention. Soon after Mass, a young girl met me in the sacristy and inquired, "Father, why did you pray to Our Lady?". Spontaneously, I replied, "Why not? We need her powerful intercession for your future". With a strong voice she responded which made me reflect for days on her sense of great-deep faith in God. She said, "Yes, father, we need Our Lady but I trust God knows the best. I come for your masses over here. You repeatedly preach that Our God is a God who cares for the widow, orphan and the refugee in a special way… once you said, when we cry as refugees, surely Our God will come down to help us… Therefore I am not disturbed… The government of Kenya could plan for us … UNHCR will plan for us but God's plan will only succeed … because He knows the best for us".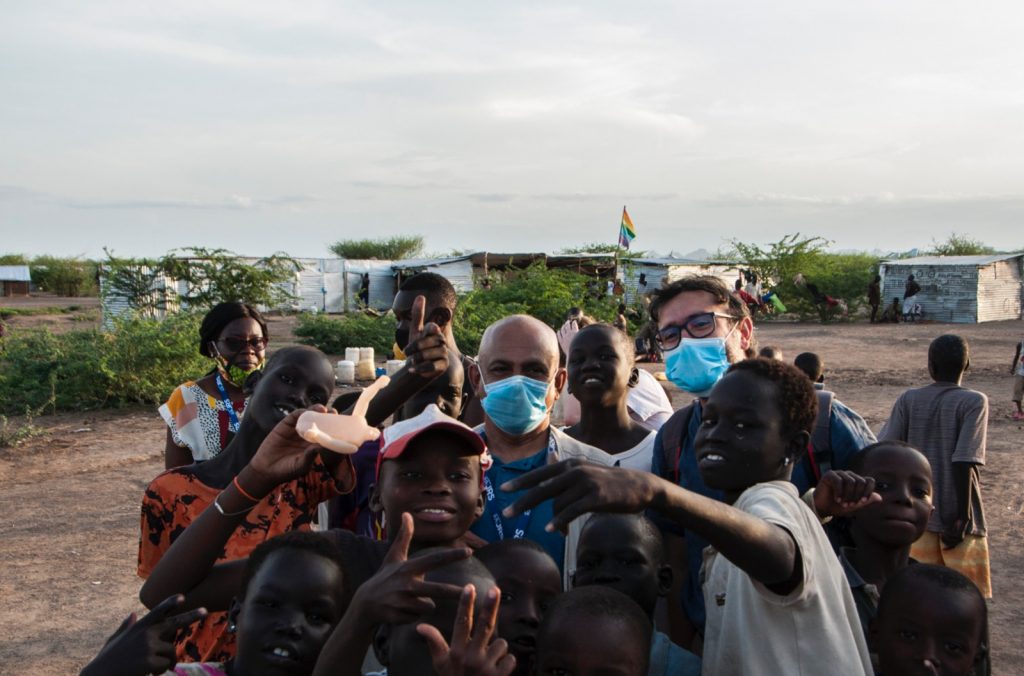 For more information on JRS projects in the Turkana region see here.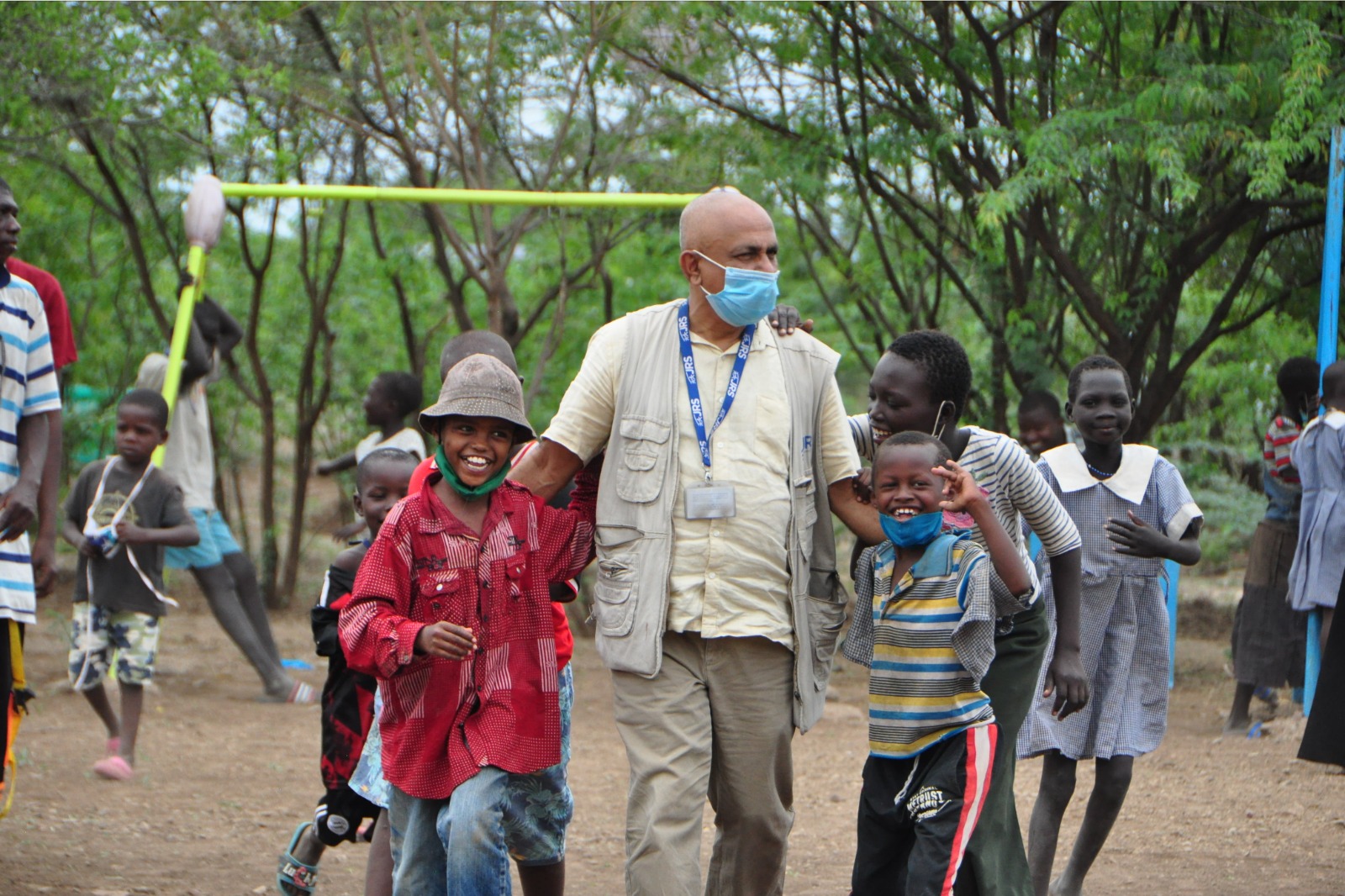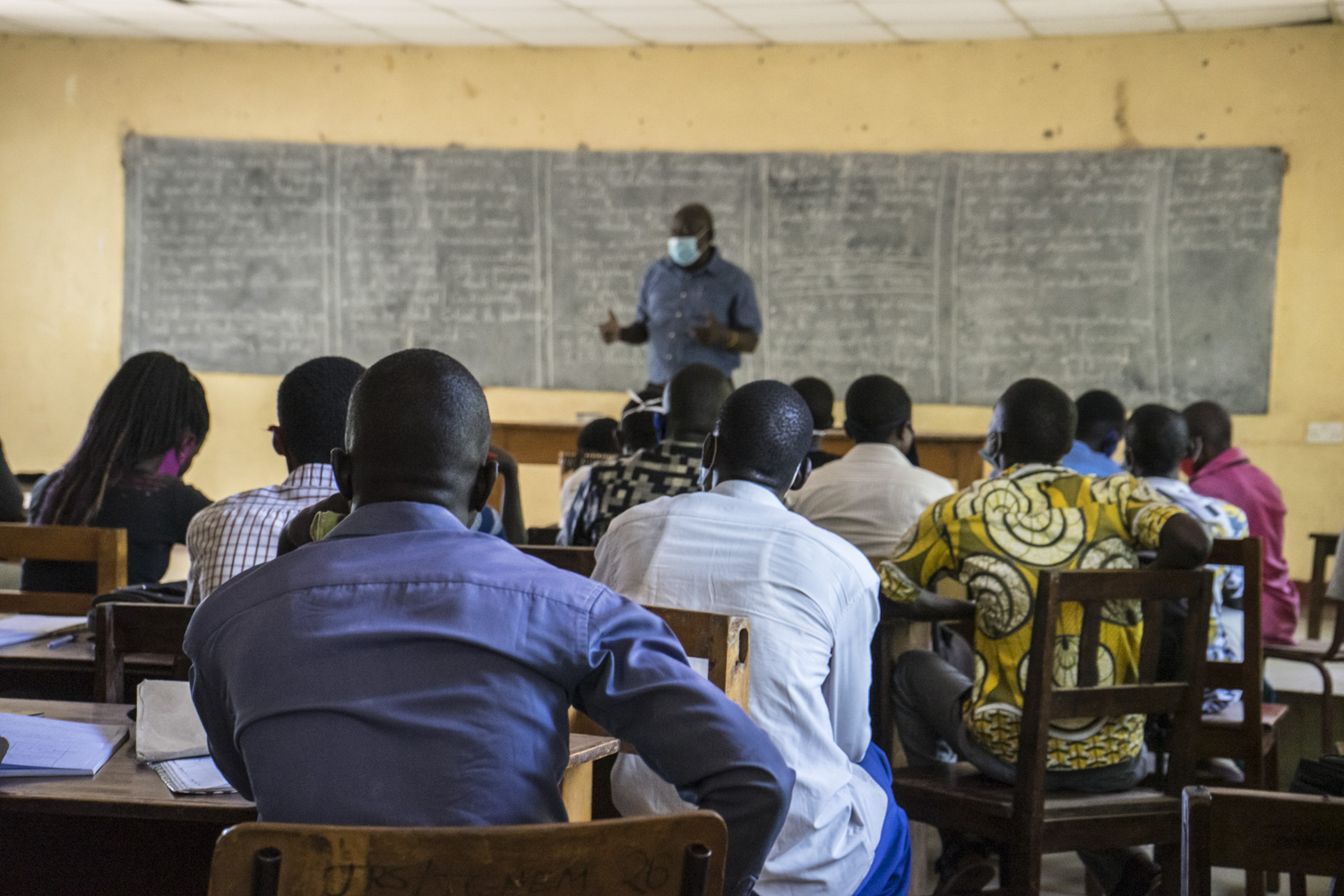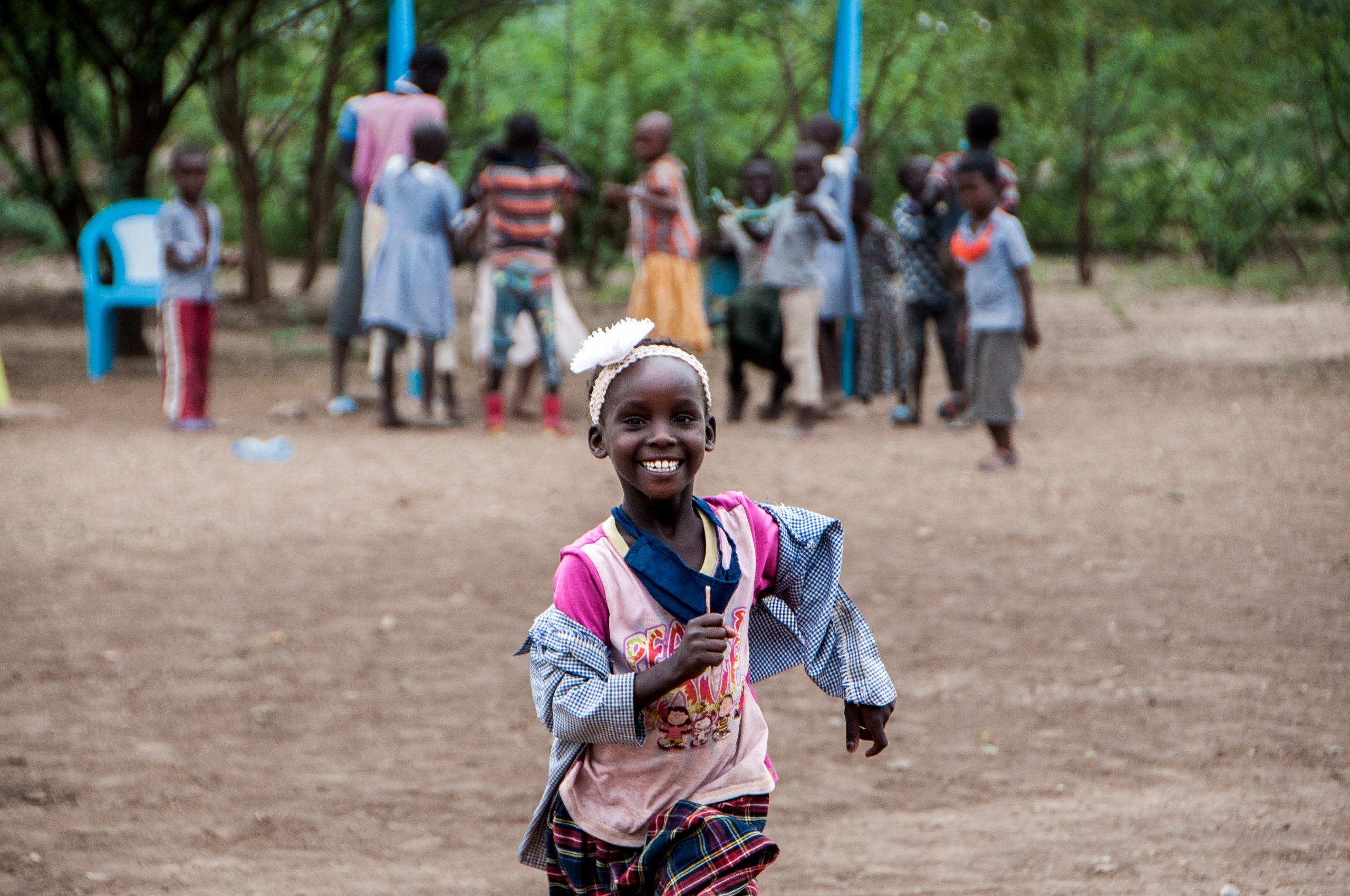 Photos by JRS East Africa