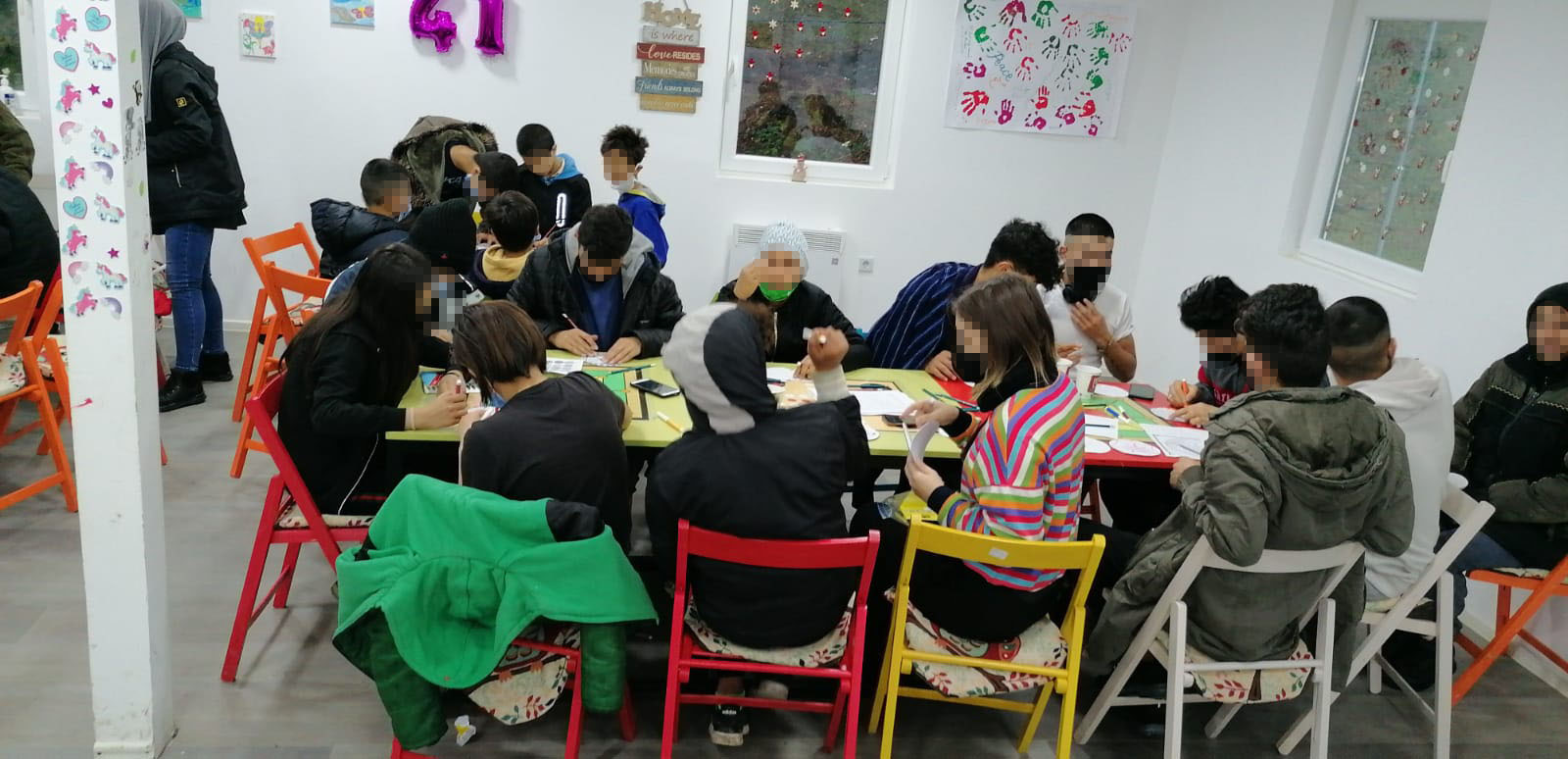 Blog, News
9 April 2021
|
|
0 Comments
|
Social corner: a place for migrants, refugees and asylum seekers
Three important events: child's rights, human rights and International women's day
Social corner for migrants, asylum seekers and refugees in temporarily reception center Ušivak in Hadžići close to Sarajevo is common project of Caritas Bosnia and Herzegovina, Youth center, Museum of War childhood and Italian organization IPSIA. The activities conduct and create the volunteers from Youth center and Museum. The primarily activity inside the corner is hot drink distribution, to connect with people in camp and is adjustable for all generation.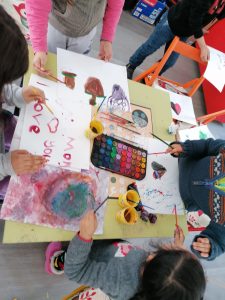 On November 20th, International day of children's rights, the volunteers organized a creative workshop for people in camp, to have a fun and to educate about child's rights. We remind them that International Day of children's rights has aim to promote international togetherness, the awareness of children rights and wellbeing for children.  The children had aim divided in teams to make a flag of peace. The main goal has been their team work, collaboration and cooperation since we do know that they come from different cultures and traditions, and we want them to be a force of change in lobbing, advocating, and initiating the dialog and actions to build better World for children.
On International Day of human rights, December 10th, volunteers organized workshop on "what they think what are the human rights" and how they have been a victim of breaking those rights. All participants their thoughts put on paper under slogan Human rights – my rights, as reminder that all human beings are born equal with the same rights. This has been a very painful experience for them because we know that their rights have been broken and are breaking every day. The task of each of us is to work on every individual, community without discrimination at any level or component.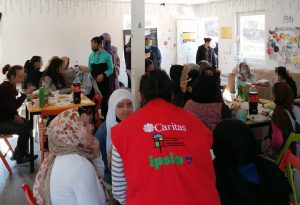 For women on March 8th together with IOM and UNFPA we celebrated Women's Day in Social corner. Each woman was gifted with one small present, but more important we put awareness on women and power that each women brings with itself.
Just before Easter we have had an activity with children and adults, colouring the eggs. For some of them this has been something new, and exciting event. After all eggs have been coloured animator explained them why Catholics do this, and tradition in fighting with eggs. This event had goal to educate people in camp about Christian's traditions of people living in Bosnia and Herzegovina.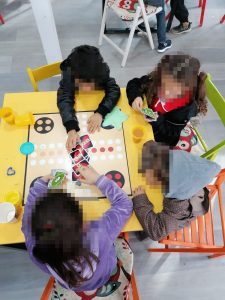 Social corners seem like a very small support, it might look like a waste of resources, but from experience Caritas has these social corners are equal support like any other. It brings them joy and important place for their everyday routine. The smile, hot drink, few words it all it takes for person to be accepted!
We want also to bring again this Social corner together with one in Sedra reception centre in Cazin are established on October/November 2020 with a generous donation of Holly Father. During the opening of both Corners with this donation Caritas with partners distributed clothes, hygiene items, toys, blankets and food. For Caritas and our partners this donation have special meaning and is sign that Holly Father is very close to us.