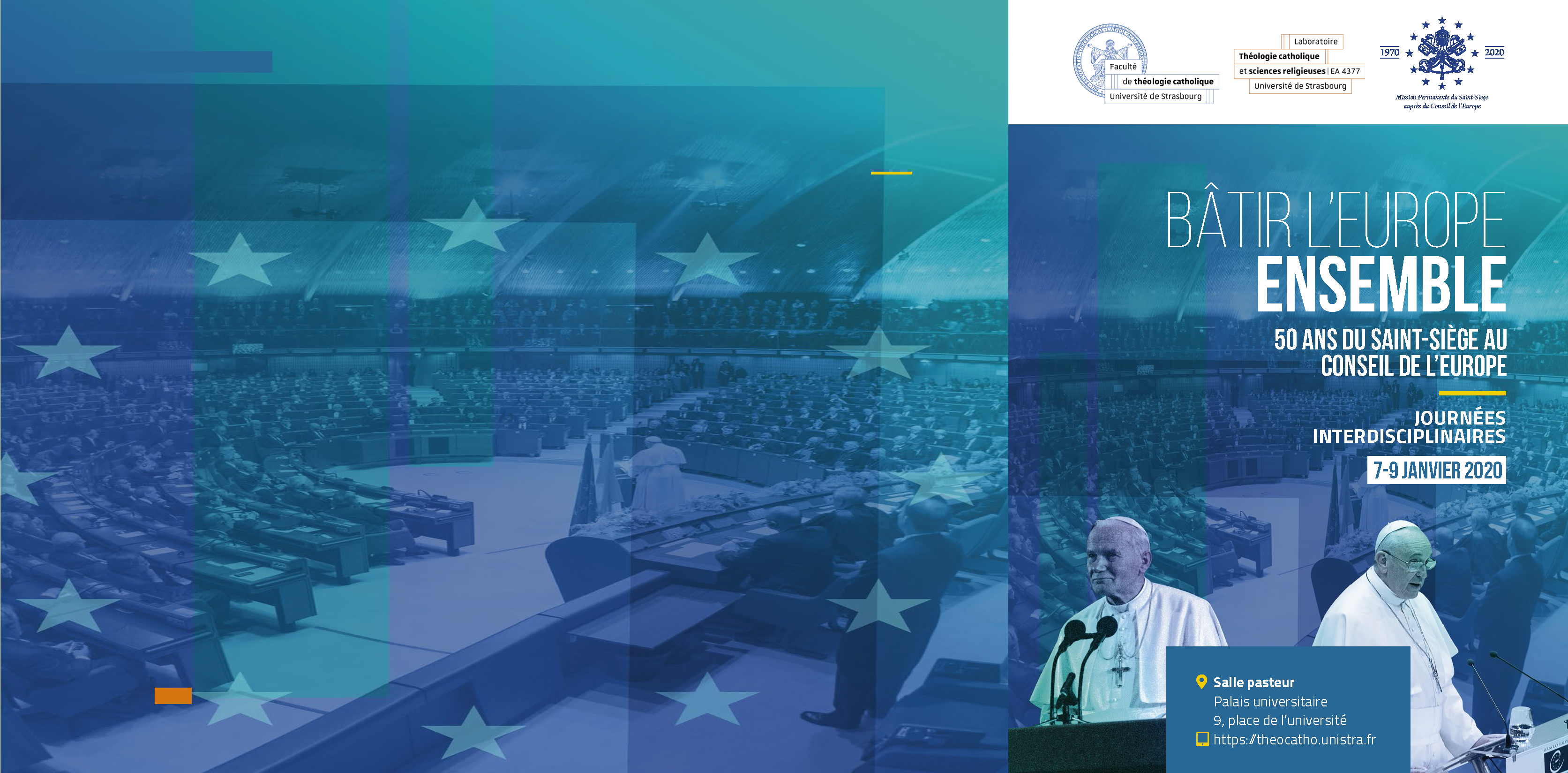 Blog, News
9 January 2020
|
|
0 Comments
|
"Building Europe Together. 50 years of the Holy See at the Council of Europe"
Strasbourg, 8 January 2020 – "To rebuild Europe together, we need unity. It is necessary to rediscover the unity which is at the very foundation of the life of the human person" said the Holy See Secretary for Relations with States, Archbishop Paul Gallagher. His speech delivered at the Building Europe Together conference at the University of Strasbourg's theology faculty was in honor of 50 years of the Holy See's presence at the Council of Europe.
"In the history of peoples, migration has always been a good for humanity. Over the past centuries, there have been migrations linked to conquests, but also to deportation. The occupations have always resulted in a multitude of victims and devastation. Civilizations and cultures have often been wiped out and new ones built. The fact remains that history is made of migrations. And migrations are also part of our contemporary and modern history; they affect in particular many countries of our dear Europe."
During the panel discussion, Fr Fabio Baggio c.s., Undersecretary of the Migrants and Refugees Section, retraced the experience of the Holy See in negotiating the Global Compacts on migrants and refugees, mentioning that it was a "historic advance in our shared responsibility to act in solidarity in favor of people on the move, especially those who find themselves in very precarious situations and those forced to leave", stressing the need to "look beyond" and to ensure their approval and integration by all States.
Read H.E. Mons. Paul R. Gallagher full speech here.
Read Fr Fabio Baggio full contribution here.