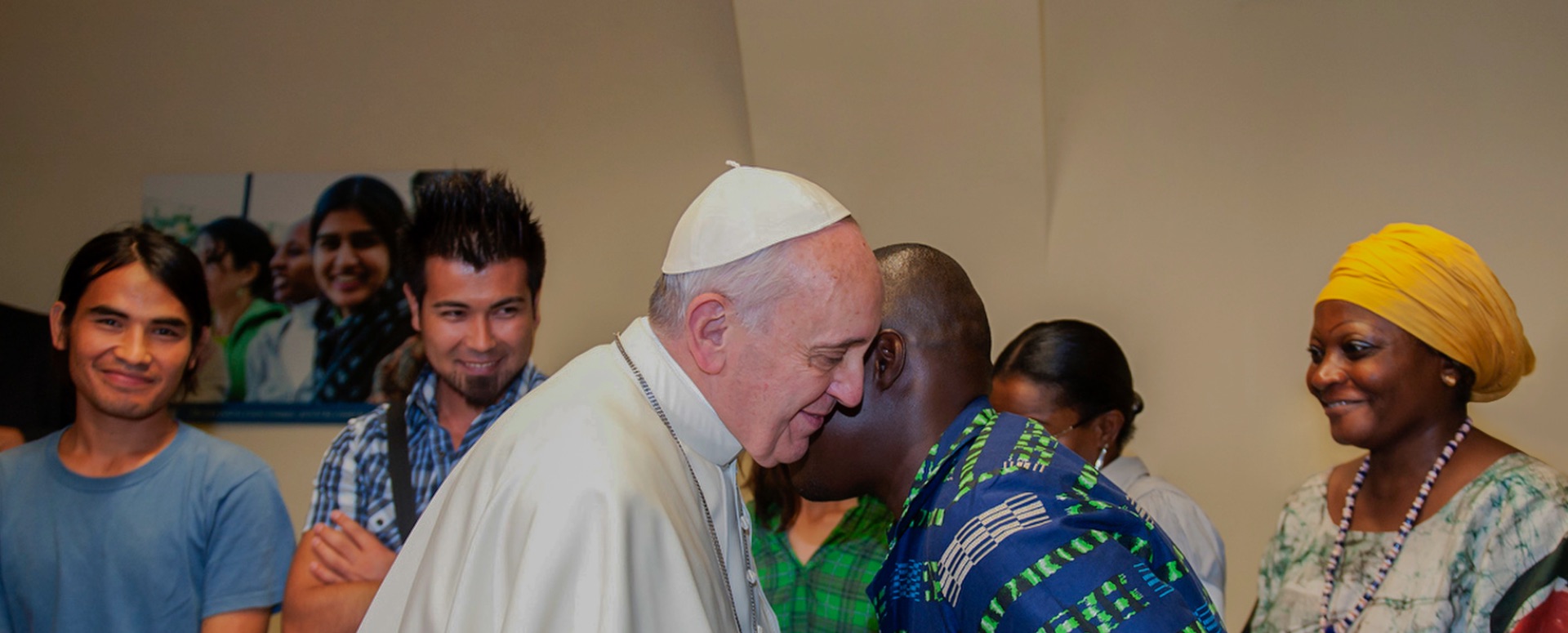 Blog, News, WDMR
4 October 2019
|
|
0 Comments
|
World Day, Pope Francis: "Not just about migrants, it is about all those in existential peripheries"
Vatican City, 29 September 2019 – More than 40,000 people gathered together with Pope Francis in St. Peter's Square to celebrate a Holy Mass for World Day of Migrants and Refugees.
The theme of the Day this year was "It is not just about migrants". And it is true because "it is not only about foreigners", the Holy Father reminded us in his homily, "it is about all those in existential peripheries who, together with migrants and refugees, are victims of the throwaway culture. The Lord calls us to practise charity towards them. He calls us to restore their humanity, as well as our own, and to leave no one behind.".
After the Mass and the Angelus, Pope Francis thanked all those who participated in the celebration and unveiled a bronze and clay sculpture by the Canadian artist Timothy Schmalz, the theme of which is taken from the words of the Epistle to the Hebrews: "Do not neglect to show hospitality to strangers, for some have entertained angels unawares". Before blessing it, the Holy Father explained: "The work depicts a group of migrants from various cultures and different historical periods. I wanted it here in St. Peter's Square, so that it would remind everyone of the evangelical challenge of welcoming".
However, the celebration of the 105th World Day of Migrants and Refugees was not limited to the Mass in St. Peter's: in fact, throughout the world, on 29 September and on the days around it, there were demonstrations of solidarity with our refugee brothers and sisters, prayer vigils, Eucharistic celebrations, festivals, workshops, moments of reflection… The entire globe joined with Pope Francis in reminding us that "it is not just about migrants"… it is about all of us.
Read the Message for the World Day of Migrants and Refugees
#NotJustAboutMigrants #WDMR2019
Download Video