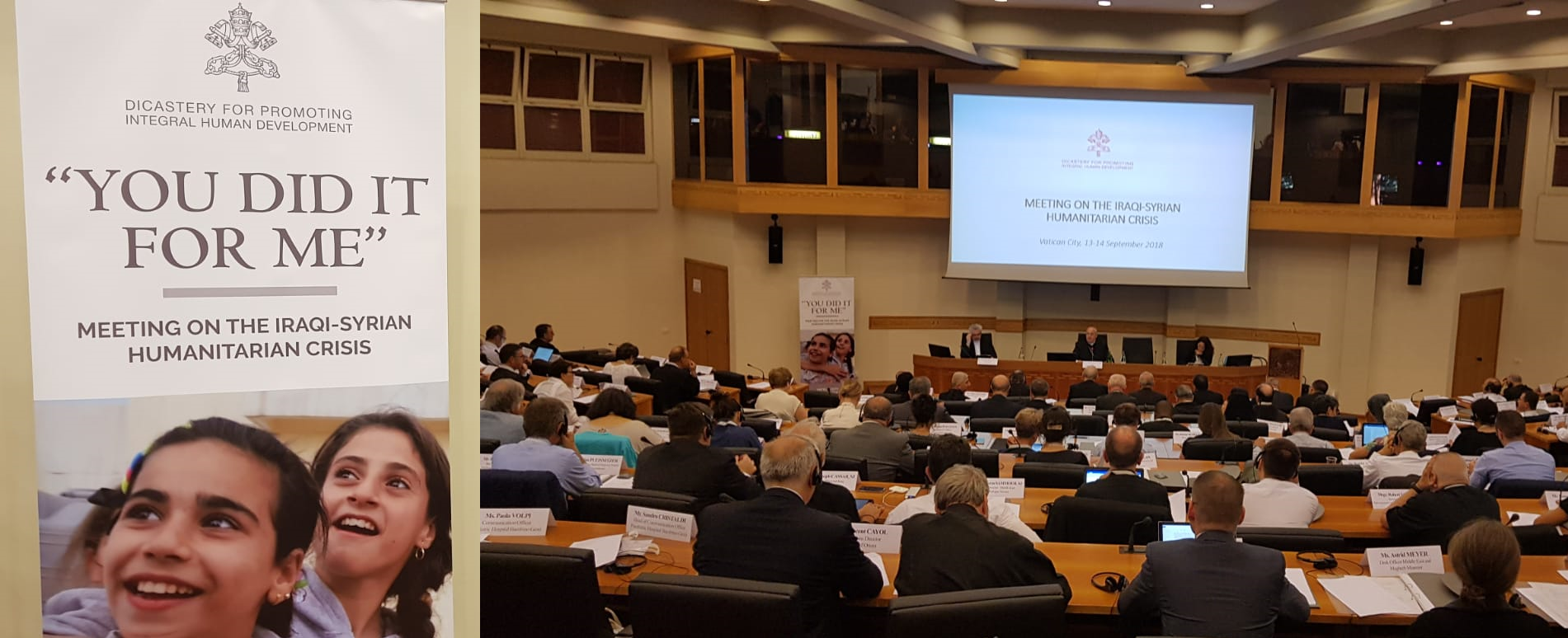 Blog, News
31 October 2018
|
|
0 Comments
|
Iraqi-Syrian humanitarian crisis: the Catholic Institutions Response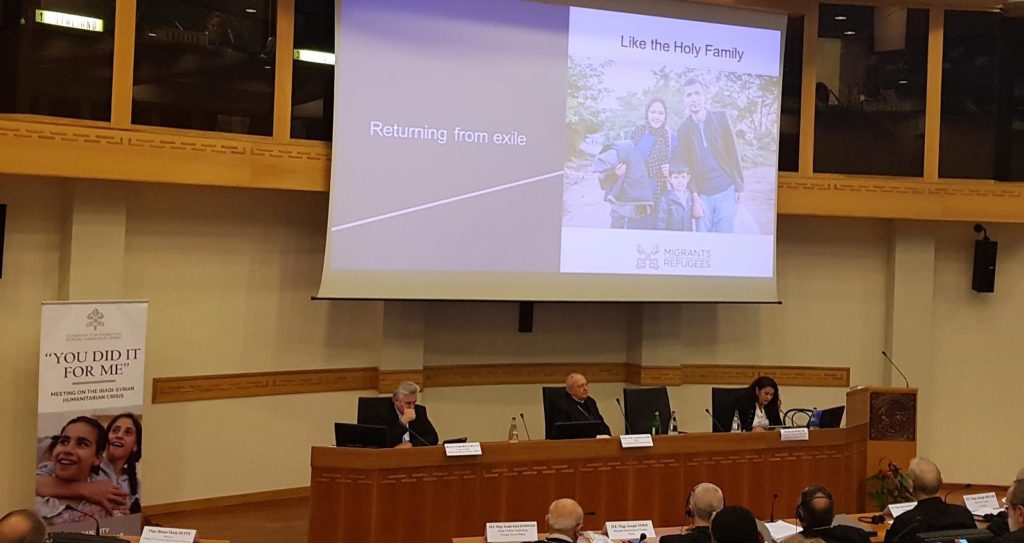 On September 13th and 14th, at the Urbaniana Pontifical University, the M&R Section together with the Dicastery for Promoting Integral Human Development, Caritas, the Secretary of State and the Congregation for oriental Churches, presented a survey conducted on seven countries – Syria, Iraq, Lebanon, Jordan, Turkey, Egypt and Cyprus – and the response of Catholic institutions to the humanitarian crisis in the period of 2017-2018.
The main objectives of the survey included obtaining a general and uniform picture of the Church's response to the humanitarian crisis in Syria and Iraq and the identification of common lines of reflection and shared guidelines for action in the near future. The Section presented the prospects for return and was represented by its Undersecretary Fr. Fabio Baggio and its Regional Coordinator for the Middle-East, Ms. Pascale Debbané.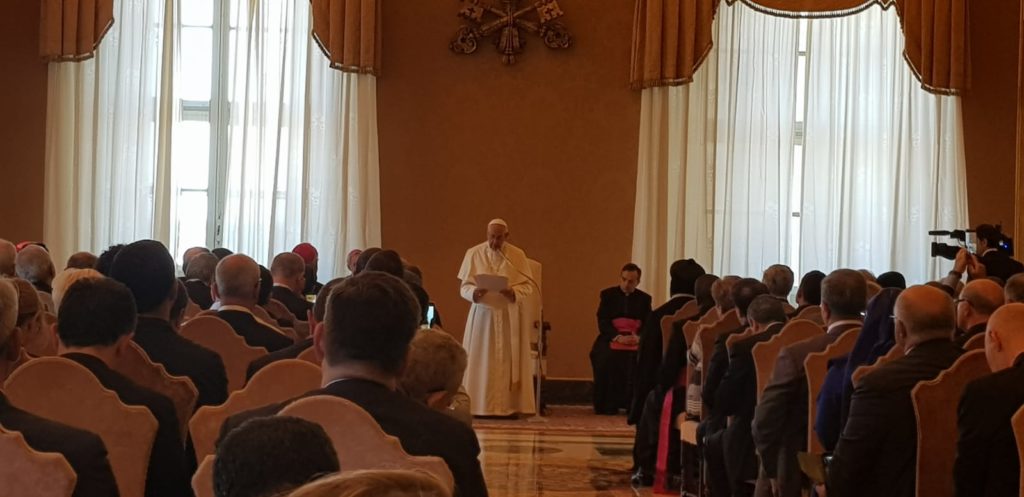 Read the address of the Holy Father Pope Francis to the participants
in the meeting on the Iraqi-Syrian humanitarian crisis.
.