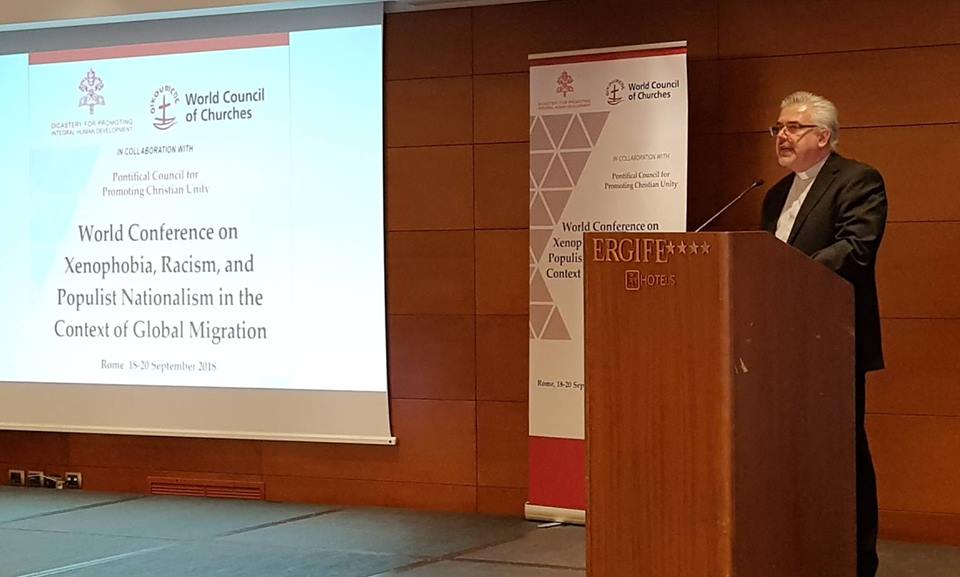 Blog, News
19 September 2018
|
|
0 Comments
|
"Now is time for action!" Fr Fabio Baggio at the Xenophobia Conference
Rome, 19 September 2018 – Religious leaders and civil society representatives of different countries and diverse Christian churches gathered in Rome from 18-20 September to discuss the urgent task of combating the world's increasing fear of so-called "strangers."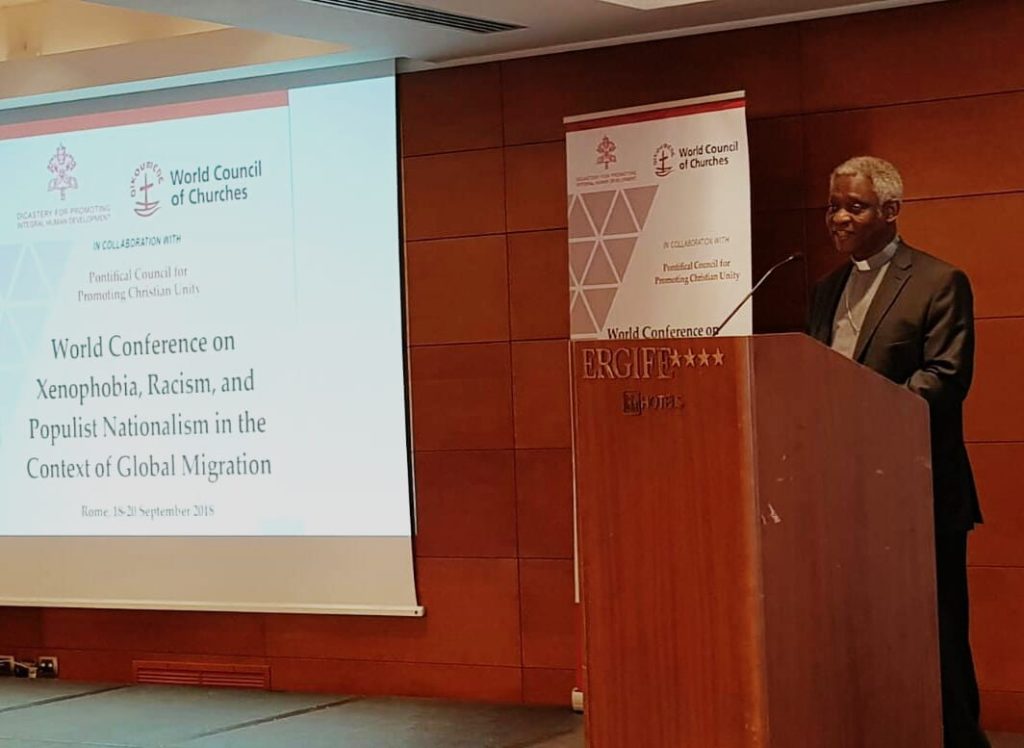 Card. Peter Turkson opened the "World Conference on xenophobia, racism and populist nationalism in the context of global migration", jointly promoted, for the first time, by the Dicastery for promoting Integral Human Development and the World Council of Churches (Wcc), in partnership with the Pontifical Council for Christian Unity.
Read here Card. Turkson full speech.
Read here the speech of Rev. Olav Fykse Tveit, general secretary of Wcc.
Fr. Fabio Baggio, Under-Secretary of the Migrants and Refugees Section, contributed to the panel "Accompanying Migrants and Communities: challenges for the churches." talking about the 20 Action Point and the Global Compacts about migrants and refugees.
Read here Fr. Baggio full speech.