"Dear brothers and sisters, migrants and refugees! At the heart of the Gospel of mercy
the encounter and acceptance by others are intertwined
with the encounter and acceptance of God himself.
Welcoming others means welcoming God in person!"


Pope Francis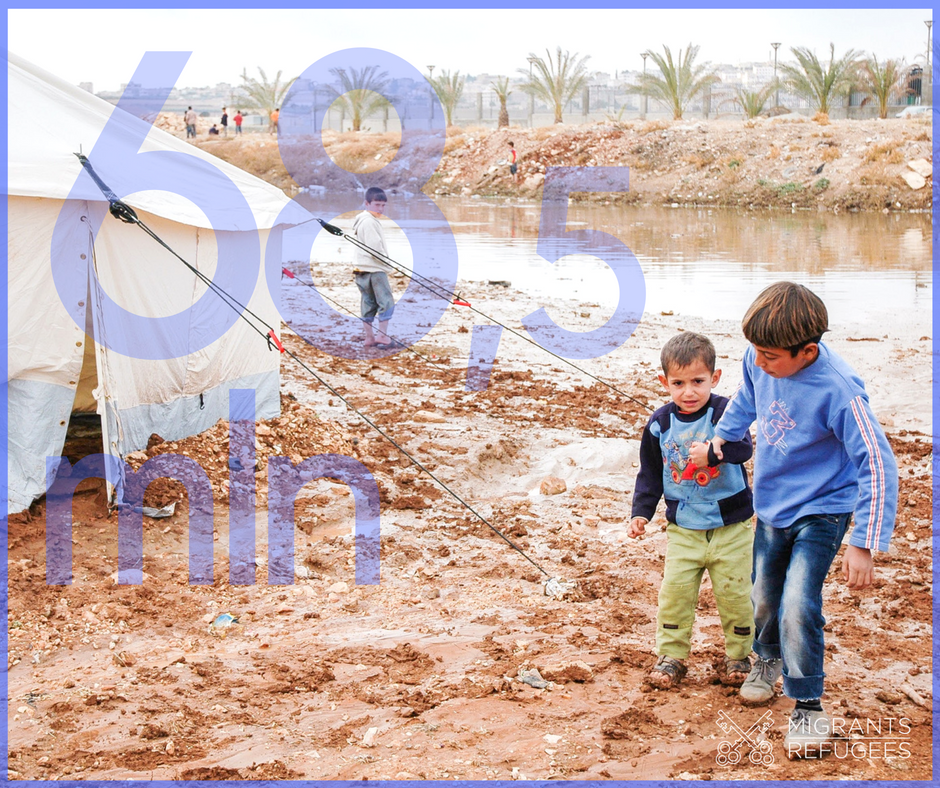 68,5 MILLION HAVE LEFT THEIR COUNTRY
as a result of persecution, conflict, violence, or human rights violations.
Of these, about 25,4 million are refugees.
Every day 44.400 people have to leave their homes.

30 NEW DISPLACEMENTS EVERY MINUTE
The number of new displacements in 2016 was equivalent to
30 people being forced to flee their homes every minute.
During the year, 16,2 million people were displaced due to conflict or persecution.

52% OF REFUGEES ARE CHILDREN
Children and young people under 18 constitute approximately
half of the refugee population.
173,800 unaccompanied and separated minors
of which 45,500 sought asylum on an individual basis.
[UNCHR, 2017]
GET INVOLVED!

⇒ Inform yourself about the conditions of Refugees around the world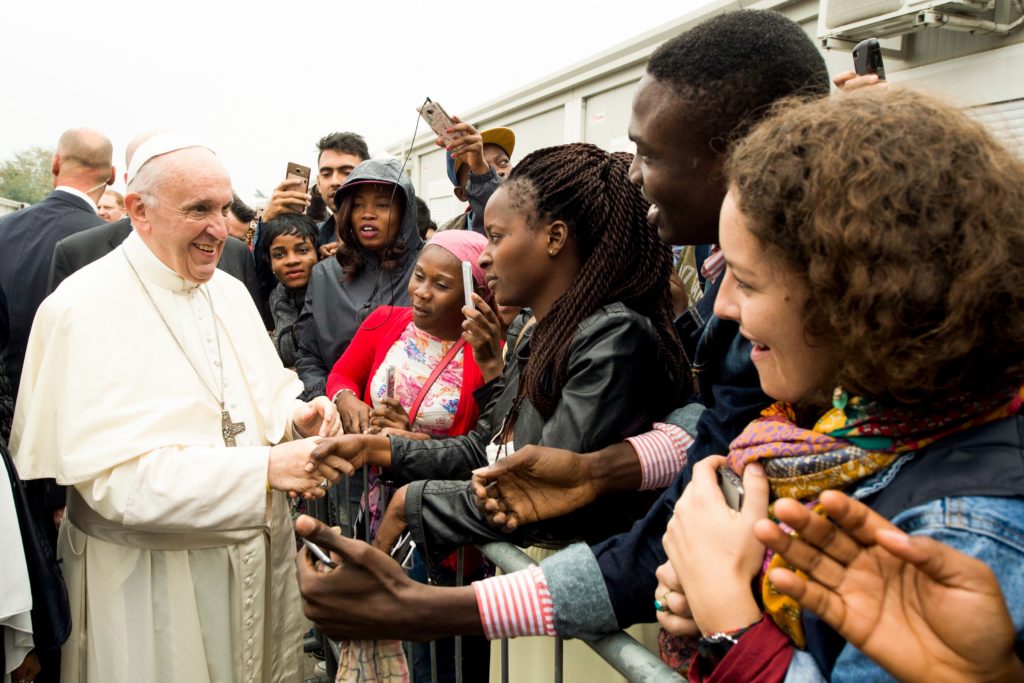 ⇒ Get in touch with organizations that assists refugees in your country


(make a donation, volunteer…)
⇒ Help us to spread the 20 Action Points:

• in your community → 20 Pastoral Action Points
• with the government → 20 Action Points for the Global Compacts
⇒ Share positive stories of welcome and integration, help us change with us the narrative about Migrants and Refugees,
follow us on our social networks: