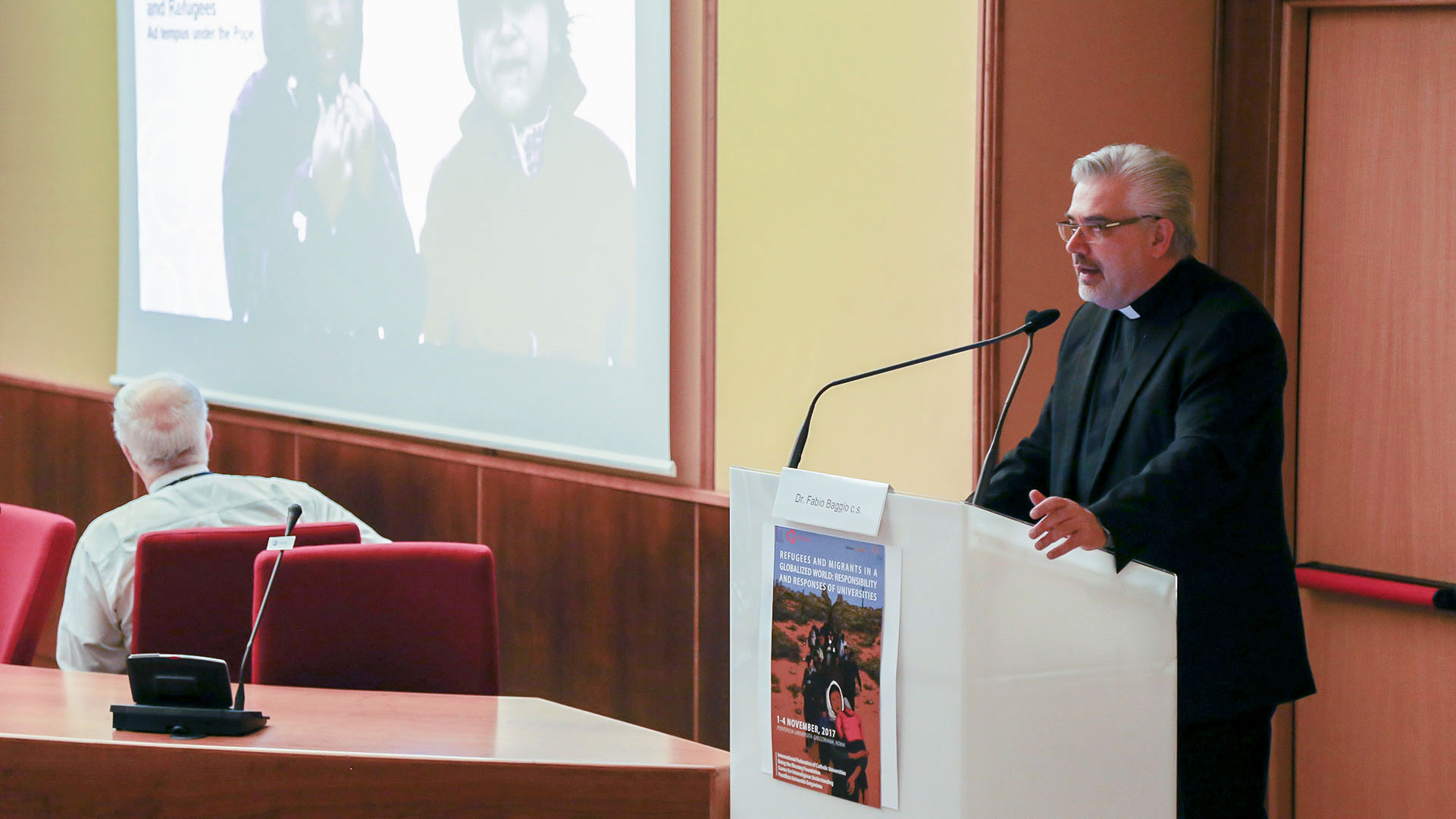 News
14 November 2017
|
|
0 Comments
|
Refugees and Vulnerable Migrants. The Role of Catholic Universities
The International Conference "Refugees and Migrants in a Globalized World: Responsibility and Responses of Universities" was held From 1 to 4 November 2017 at the Pontifical Gregorian University in Rome.
Father Fabio Baggio c.s., undersecretary of the Migrant and Refugee Section at the Dicastery for promoting Integral Human Development, spoke on the topic "Caring for Refugees and Vulnerable Migrants. The Role of Catholic Universities", highlighting the need for their contribution, especially in three areas of their competence:
– research, with further studies on the remote causes of forced migration, the reasons for negative and discriminatory reactions, and the multiple contributions of migrants and refugees to the societies that welcome them;
– education, promoting the education of refugees at all levels, including through scholarships, by preparing in a specific and professional way the pastoral workers who devote themselves to the assistance of migrants and refugees and more generally by educating their students, potential members of the future leadership class, to a careful reading of the migratory phenomenon;
– social promotion, by encouraging students, for example, volunteering in assistance programs to refugees, asylum seekers and newly arrived migrants.
The actions suggested in the three different areas point to the four milestones on which the Holy Father wishes to address the Church's response to the challenges of contemporary migration: to welcome, protect, promote and integrate.
Read the message of the Holy Father
"Refugees, Migrants, and the responsibility of Catholic Universities", interview with Fr. Michael Czerny S.J